NCBW22 Announcement: Battle of the Breweries Championship
The world's premiere craft beer card game is back again this year for Nottingham Craft Beer Week 2022. Anyone can sign up to play in their annual tournament and one of you will be crowned as this year's overall champion.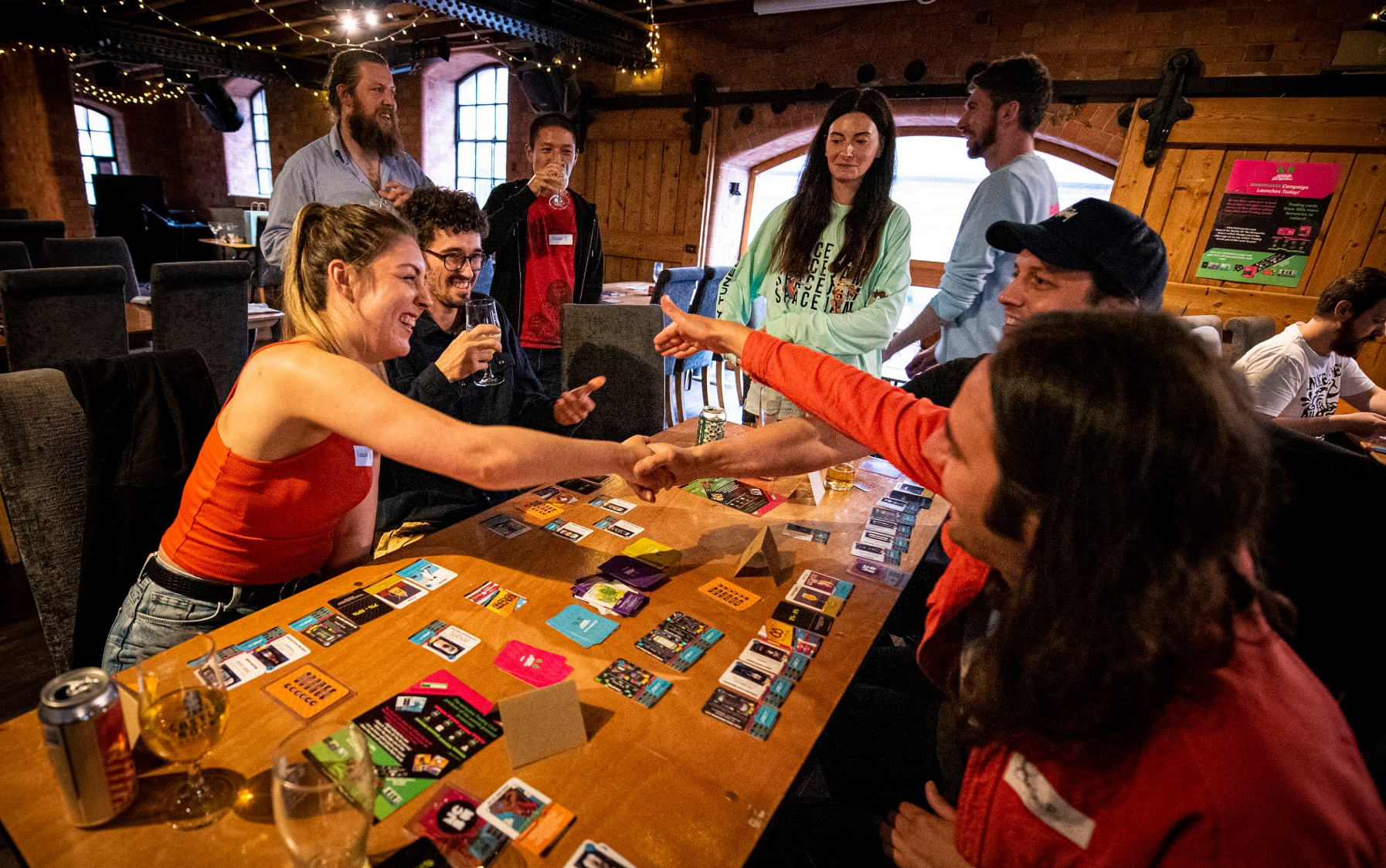 When: 3-8pm, Sunday 12 June
Where: Bunkers Hill
Tickets: £5+BF

Battle of the Breweries is an international craft beer-based card game that launched its inaugural tournament during last year's Nottingham Craft Beer Week. It's back this year for it's sequel.

At the event, tables of four people compete against each other in a knockout format. The top two players from each table will progress through the rounds until a Champion is declared. The winner and runners up will win lots of beer and brewery-related prizes.

If you've never played before that's okay. The game is extremely easy to learn and the creators will be there on the day to teach participants how to play.
Tickets for this event are £5+BF and includes free stuff worth lots more than that.
Buy your tickets now

Battle of the Breweries website
Facebook event