Trent Navigation Inn
Trent Navigation is a traditional pub set in a Victorian building on Meadow Lane, just by Notts County Football ground...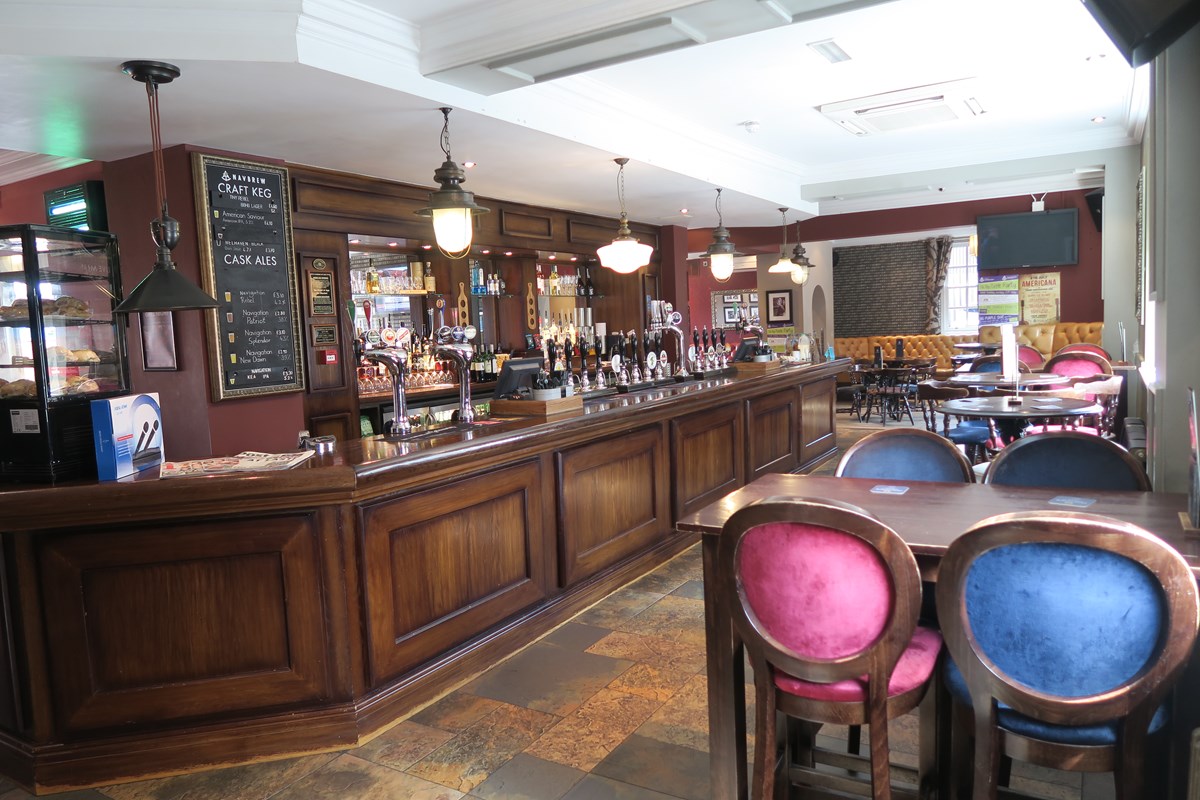 Owned by Navigation Brewery, the Trent Navigation always has some outstanding beers on hand pull - with 13 pumps predominantly consisting of Navigation beers and some guest lines too. They also stock a few craft kegs and serve up delicious, traditional British pub food to feast on.

The pub is also well-known for hosting regular live music from some of the best local acts around, as well as showing every big sporting event under the sun on their large 42 inch TV's.
Recently sampled (via Untappd)
New Dawn

Navigation Brewery - Pale Ale - English, 3.9%
Drank on Wednesday 09 June 2021 at 19:07

star star star star_half star_border

Eclipse

Navigation Brewery - Stout - English, 4.1%
Drank on Wednesday 02 June 2021 at 16:24

star star star star star_border

Saviour

Navigation Brewery - IPA - American, 5.5%
Drank on Wednesday 02 June 2021 at 15:51

star star star star star_border

Rebel

Navigation Brewery - Pale Ale - English, 4.2%
Drank on Monday 31 May 2021 at 16:26

star star star star star_half

American IPA

Navigation Brewery - Pale Ale - American, 5.2%
Drank on Sunday 30 May 2021 at 18:20

star star star star_half star_border

Trent Navigation Inn
17 Meadow Lane
Nottingham
NG2 3HS
Opening hours
| | |
| --- | --- |
| Sunday | 12:00 - 22:30 |
| Monday | 12:00 - 23:00 |
| Tuesday | 12:00 - 23:00 |
| Wednesday | 12:00 - 23:00 |
| Thursday | 12:00 - 23:00 |
| Friday | 12:00 - 00:00 |
| Saturday | 11:00 - 00:00 |
Twitter
There is still time to get your orders in for 🎄🎄Christmas! ⛄⛄ 🎁🎁 Gift packs 🎁🎁 🍻🍻Mini-kegs🍻🍻 🍺🍺Cans 🍺🍺 Free deli… https://t.co/A2L4P8PvEM
NEW BEER ALERT!! Gravitational Anomoly! 11.5% Imperial breakfast stout. (Can you spot the anomaly) Big flavour, B… https://t.co/x52IJRshNP