The Overdraught
Run by Totally Brewed, The Overdraught is one of the best craft beer bars around with fourteen keg lines, seven hand pulls and an extensive bottle and can range...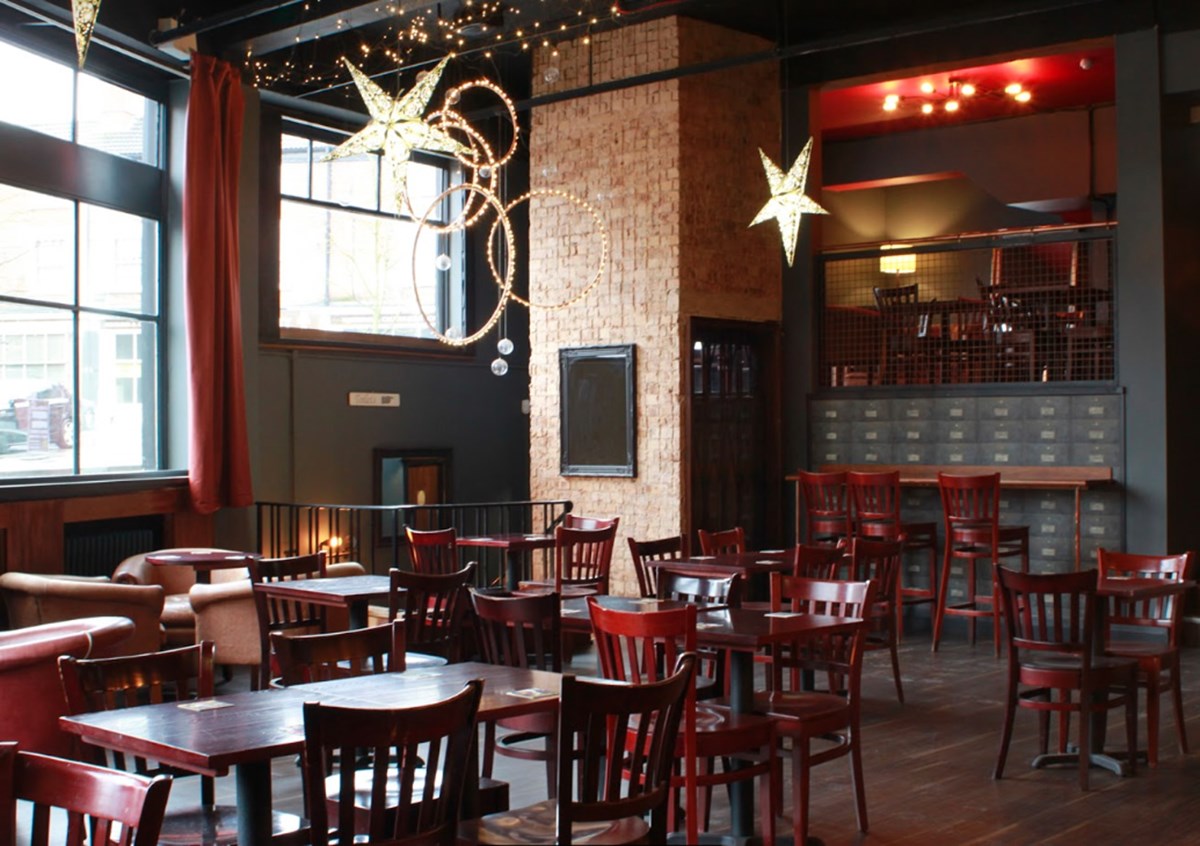 The Overdraught is set in a former bank just up by Canning Circus; it's since been refurbished with modern interior design, along with pretty lights and exposed brick walls.

While this is a Totally Brewed pub - the second they opened after Totally Tapped in Beeston - they also play host to many of the best UK craft beers around and, since being open, have hosted many tap takeovers from other prominent UK breweries.


Recently sampled (via Untappd)
Eleventh Hour 2019

MBH Mobberley Brewhouse - Stout - Imperial / Double Milk, 9%
Drank on Saturday 21 March 2020 at 19:55

star star star star star_border

Gardens of Green - Idaho & Wai-Iti

Burnt Mill Brewery - IPA - International, 6.2%
Drank on Saturday 21 March 2020 at 16:42

star star star star_half star_border

Shadow Clones

Totally Brewed - Fruit Beer, 5.2%
Drank on Friday 20 March 2020 at 16:27

star star star star star_border

Tijuana Build A Snowman?

Totally Brewed - Sour - Gose - Fruited, 5.4%
Drank on Friday 20 March 2020 at 15:36

star star star star star

Transmission

North Brewing Co. - IPA - American, 6.9%
Drank on Friday 20 March 2020 at 15:13

star star star star star_border

Hurry On Sundown

Liquid Light Brew Co - Porter - Coffee, 6%
Drank on Friday 20 March 2020 at 14:52

star star star star star_half

Arise

Burning Sky Brewery - Pale Ale - American, 4.4%
Drank on Thursday 19 March 2020 at 16:15

star star star star star_border

Maze Horror

Boutilliers - Rauchbier, 4.7%
Drank on Thursday 19 March 2020 at 15:53

star star star star_border star_border

Headband

Verdant Brewing Co - Pale Ale - American, 5.5%
Drank on Thursday 19 March 2020 at 15:25

star star star star_half star_border

Marjory Stuart-baxter

Totally Brewed - IPA - New England, 6%
Drank on Monday 16 March 2020 at 21:16

star star star star star_border

The Overdraught
11-15 Alfreton Rd
Canning Circus
NG7 3JE
Twitter

@totallyoverdrau
2 weeks ago
-- PUB CLOSURE -- Unfortunately due to the current situation we have taken the difficult decision to close the pub… https://t.co/TzJ5KN7hNC

@totallyoverdrau
3 weeks ago
-- STOUT & PORTER --⁣ ⁣ Today's line up on the nottinghamcamra Stout and Porter Stroll, and the return of an old fa… https://t.co/H2uJC8sX1l

@totallyoverdrau
Guinness Free Zone!⁣ ⁣ The nottinghamcamra Stout and Porter Stroll kicks off today, and we'll have none of that Gui… https://t.co/mh9WcUo4tj