The Lion at Basford
Situated right next door to Black Iris Brewery, The Lion is a haven for cask ale, craft beer, live music and great food...


Playing host to four live music events per week and with an extensive food menu filled with burgers and other lighter bites, including plenty of vegan and gluten-free items, The Lion has become a staple in the local pub scene. They recently opened a new beer garden and patio, so it can accommodate even more people in the summer.

With eleven real ale pumps dominating the bartop, five craft taps, ten traditional ciders and over forty beers in the fridge, The Lion truly has something for everyone.
Recently sampled (via Untappd)
Decade

Lincoln Green - IPA - American, 5.2%
Drank on Tuesday 24 May 2022 at 19:06

star star star star_half star_border

Salted Caramel Clusters

Neon Raptor Brewing Co. - Stout - Other, 5.2%
Drank on Tuesday 24 May 2022 at 19:06

star star star star star_border

Blood Orange Sussex Cider

SeaCider - Cider - Other Fruit, 4%
Drank on Saturday 21 May 2022 at 21:51

star star star star star

Skylight

Welbeck Abbey Brewery - Pale Ale - International, 4.4%
Drank on Saturday 21 May 2022 at 13:36

star star star star star_border

Imp My Ride

Brew York - Stout - Imperial / Double Milk, 7.5%
Drank on Friday 20 May 2022 at 21:13

star star star star star_border

How To Cook A Wolf 4 Your 5th Birthday

Dig Brew Co - IPA - New England / Hazy, 6%
Drank on Friday 20 May 2022 at 21:11

star star star star_half star_border

Kahuna

Beartown Brewery - Pale Ale - American, 4.5%
Drank on Friday 20 May 2022 at 20:57

star star star star star_border

No Socks In the Sauna

Heist Brew Co - Old Ale, 8%
Drank on Friday 20 May 2022 at 20:42

star star star star_border star_border

Imbongo

Boundary Brewing - IPA - American, 5.5%
Drank on Friday 20 May 2022 at 20:40

star star star star_half star_border

Opulent Macrocosm

Wilde Child Brewing Company - Pale Ale - New Zealand, 4.3%
Drank on Tuesday 17 May 2022 at 16:54

star star star star_border star_border

The Lion at Basford
44 Mosley St
Nottingham
NG7 7FQ
Twitter
Happy 72nd birthday to Stevie Nicks who has become the first woman inducted into Rock & Roll Hall of Fame twice 🥳🤩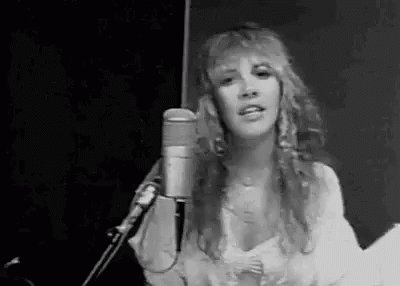 Happy birthday to Bob Dylan, born 79 years ago today in Duluth, Minnesota 😎