The Hockley Rebel
Located in the middle of Broad Street, Hockley Rebel is a new bar that offers great beer from Tiny Rebel and more...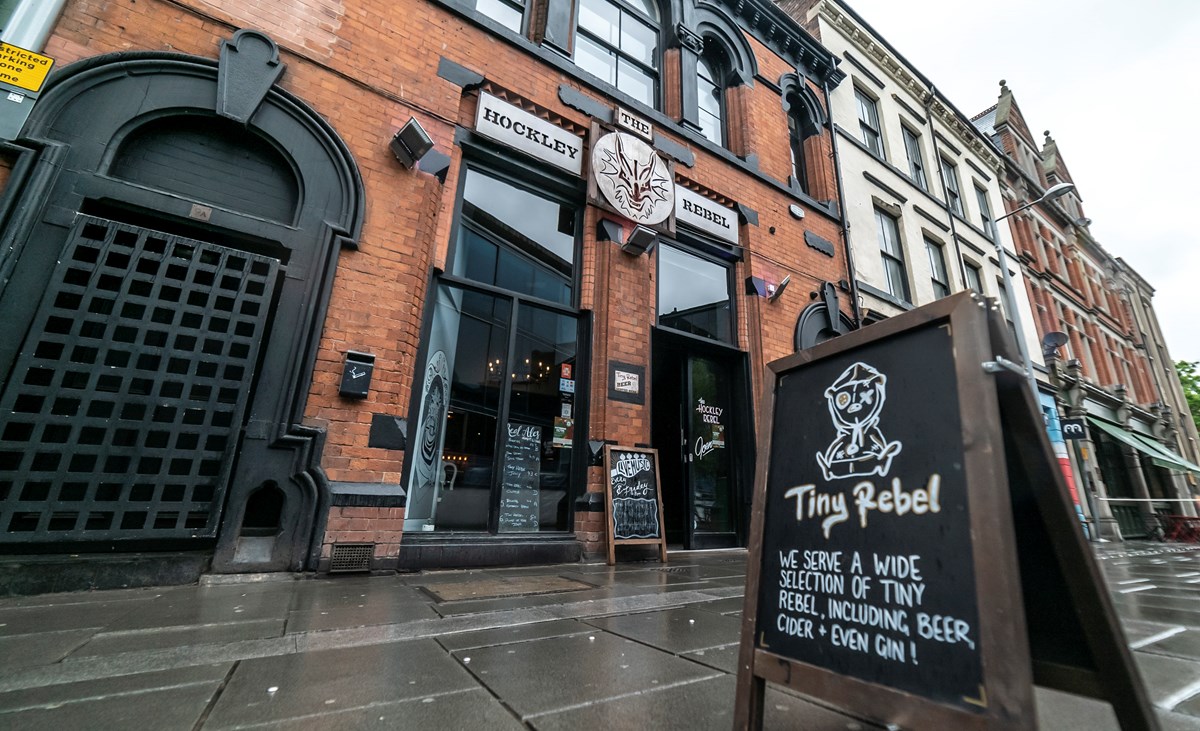 With a cosy yet modern interior, The Hockley Rebel is a great place to grab a quiet drink with your friends. However, every weekend from 9pm to 3am, the upstairs part of Hockley Rebel transforms itself into a nightclub complete with DJ sets and dim-lighting.

Beer wise, Tiny Rebel are a mainstay on the taps but there are also other craft breweries, such as Mad Dog and Blue Stone, that also make regular appearances. They also have fridges full of tasty brews, too.
Recently sampled (via Untappd)
Peaches And Cream

Tiny Rebel Brewing Co - IPA - Milkshake, 5.5%
Drank on Friday 18 October 2019 at 18:15

star star star star star_border

Cask I.P.A - Chinook

Tiny Rebel Brewing Co - IPA - Session / India Session Ale, 4.3%
Drank on Thursday 17 October 2019 at 19:39

star star star star star_border

Juicy

Tiny Rebel Brewing Co - Golden Ale, 4.8%
Drank on Thursday 17 October 2019 at 18:47

star star star star star_border

Apollo Orange

Home Ales - IPA - English, 4.2%
Drank on Thursday 10 October 2019 at 19:33

star star_half star_border star_border star_border

Pump Up The Jam

Tiny Rebel Brewing Co - Pale Ale - American, 5%
Drank on Saturday 05 October 2019 at 22:41

star star star star star_border

The Hockley Rebel
14 Broad Street
NG1 3AJ
| | |
| --- | --- |
| Sunday | 15:00 - 00:00 |
| Monday | 12:00 - 00:00 |
| Tuesday | 12:00 - 00:00 |
| Wednesday | 12:00 - 00:00 |
| Thursday | 12:00 - 00:00 |
| Friday | 12:00 - 00:00 |
| Saturday | 12:00 - 00:00 |