Head of Steam
The newest venue on the Nottingham craft-beer scene, this is a great place to check out in Hockley...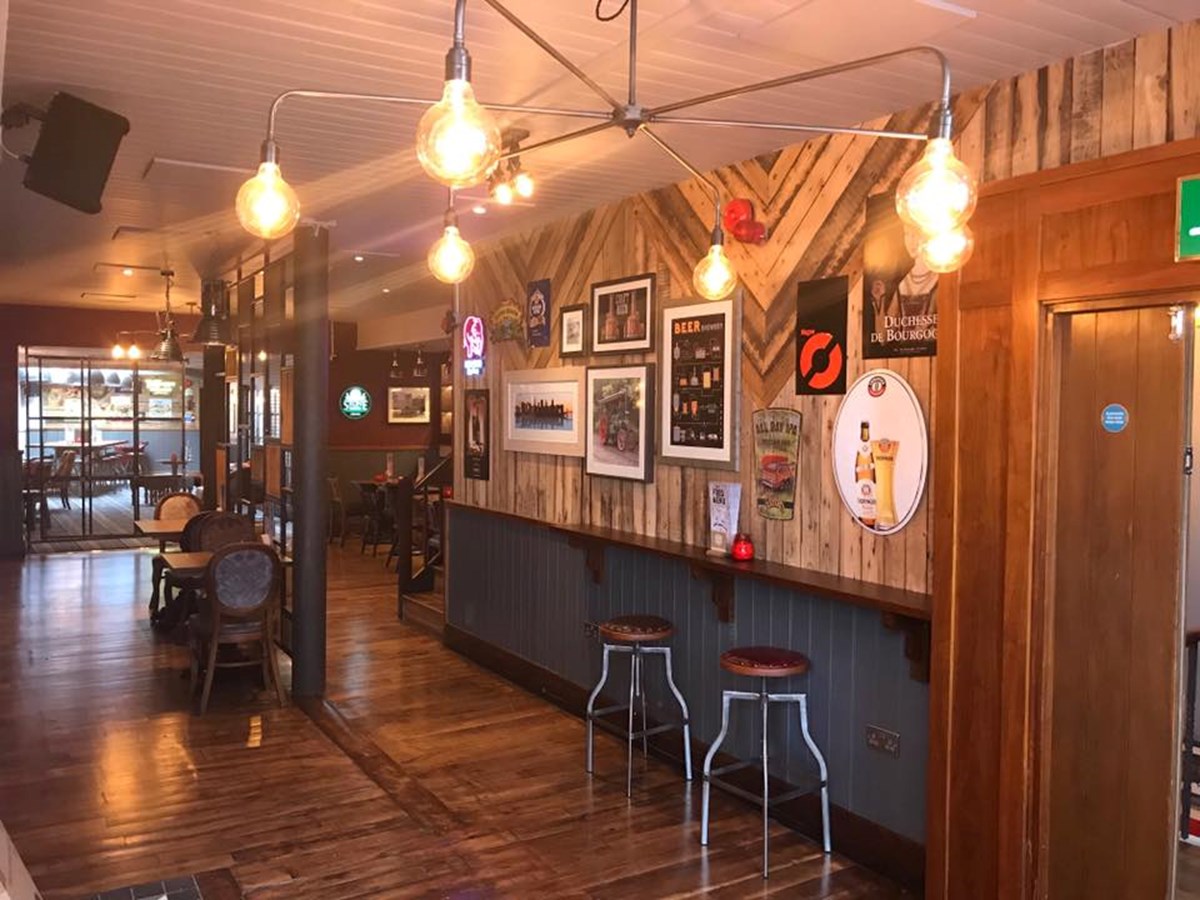 They might be new to Notts, but they've already established more than a dozen venues in the likes of Liverpool, Leeds, Leicester, Birmingham, Hull, Sheffield and Newcastle.
The bar stocks over 130 different beers and a large selection of spirits and cocktails. They also offer a new world-food menu and you can bring your dog along with you while you sup a pint.
If you're a night owl then Head of Steam's a good spot; it's open until midnight on weekdays and until 1am on weekends.
Recently sampled (via Untappd)
Murk-Life Balance

Magic Rock Brewing - Pale Ale - New England, 5%
Drank on Friday 25 December 2020 at 16:41

star star star star_half star_border

Hopbliminal Messages

Amundsen Brewery - IPA - New England, 5.3%
Drank on Friday 25 December 2020 at 13:14

star star star star star_border

Pump Up The Jam

Tiny Rebel Brewing Co - Fruit Beer, 5%
Drank on Thursday 19 March 2020 at 21:58

star star star star star_border

Cranachan Killer

Fierce Beer - Fruit Beer, 4.5%
Drank on Saturday 14 March 2020 at 21:59

star star star star star_half

Jakehead

Wylam - IPA - American, 6.3%
Drank on Saturday 14 March 2020 at 21:04

star star star star star_half

On Fleek

Stillwater Artisanal - Stout - Imperial / Double, 13%
Drank on Saturday 14 March 2020 at 19:32

star star star star star_half

Madagascar

The Wild Beer Co - Stout - Milk / Sweet, 3.8%
Drank on Saturday 14 March 2020 at 19:28

star star star star star_border

Big Raspberry Dog Chew

Fallen Brewing Co - Stout - Imperial / Double Milk, 10%
Drank on Saturday 14 March 2020 at 15:40

star star star star star_border

Tontine

Camerons Brewery - Stout - Milk / Sweet, 4.1%
Drank on Friday 13 March 2020 at 21:13

star star star star_half star_border

Sloper

Buxton Brewery - IPA - Session / India Session Ale, 3.9%
Drank on Friday 13 March 2020 at 20:29

star star star star star_border

Head of Steam
7 High Pavement
NG1 1HF
Twitter
We're giving you 30% off all drinks takeaways! 🙌 Can up your favourite draught beer or pick something from our ran… https://t.co/gxV773oBDX
Yes we can! 😁   Our canning machine means that all of our draught beers are available to take away! 🍻   And we're g… https://t.co/xh5N8Gtva0
Following the government announcement yesterday we would like to provide the following information 👇