The Embankment
A Grade II listed building, formerly the Boots No 2 store, this place is a beautiful slice of Nottingham history...
It's established itself as a wonderful community pub offering a little bit of everything. Upstairs, Jesse Boot's office remains as it always has; a beautiful, wood-clad room with a gallery view of the main bar and stained-glass windows.
The pub is split into several rooms, from the traditional main bar area, to the restaurant and two stunning function rooms upstairs, but The Dispensary is the place for beer lovers. With up to ten real ales, ten craft beers in keg, plus a fridge stocked full of craft and world beers, it showcases some of the finest beers from near and far.
Recently sampled (via Untappd)
Stowe Away IPA

Padstow Brewing Company - IPA - Session / India Session Ale, 4.1%
Drank on Friday 19 April 2019 at 17:00

star star star star star_border

Grantham Stout

Oldershaw Beers - Stout - Other, 4.3%
Drank on Thursday 18 April 2019 at 13:55

star star star star star_border

Computer World

Castle Rock Brewery - Pale Ale - International, 4.3%
Drank on Thursday 18 April 2019 at 13:05

star star star star star_border

Light Dragonfly

Pheasantry Brewery - Golden Ale, 3.9%
Drank on Sunday 14 April 2019 at 21:34

star star star star_border star_border

Session IPA

Castle Rock Brewery - IPA - Session / India Session Ale, 4%
Drank on Sunday 14 April 2019 at 16:49

star star star star star_border

NEIPA

Wild Card Brewery - IPA - New England, 5.4%
Drank on Sunday 14 April 2019 at 15:23

star star star star star_border

Aurora

Pheasantry Brewery - Golden Ale, 4.8%
Drank on Sunday 14 April 2019 at 15:16

star star star star_border star_border

Fruit v1

Castle Rock Brewery - Fruit Beer, 4.6%
Drank on Sunday 14 April 2019 at 15:08

star_border star_border star_border star_border star_border

The Embankment
282-284 Arkwright Street
NG2 2GR

@EmbankmentNottm
2 days ago
KIDS EASTER PARTY / 2-4pm / FREE ENTRY / FREE BUFFET @CRBrewery @westbridgfdwire @whatsonnotts @westbridgfordol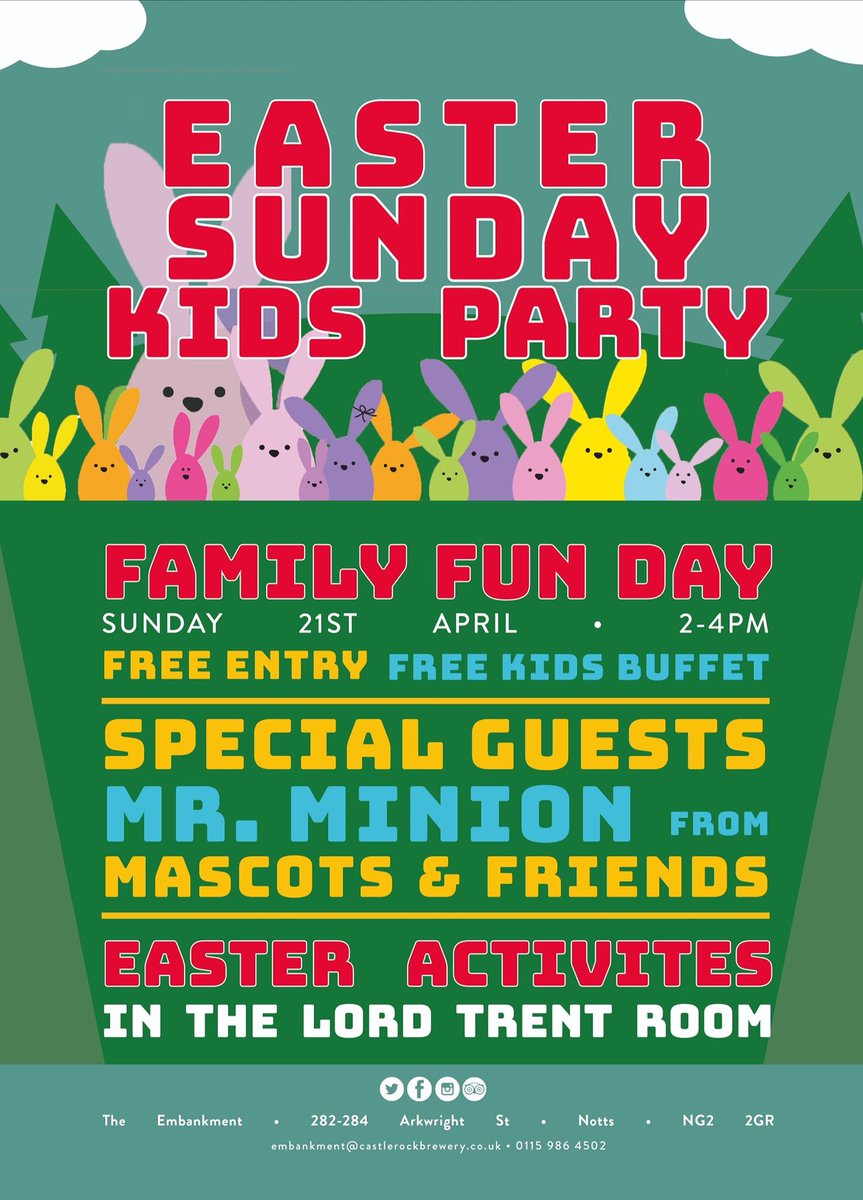 @EmbankmentNottm
1 week ago
RT @CRBrewery: We're doing it again! Join us on the 30th to sample four of our newest beers: It's Always Honey, SIPA v2, Sleepwalker and Vi…