The Bodega
Located just a minute from Market Square, The Bodega has been going for over two decades and has always focused on up-and-coming music acts...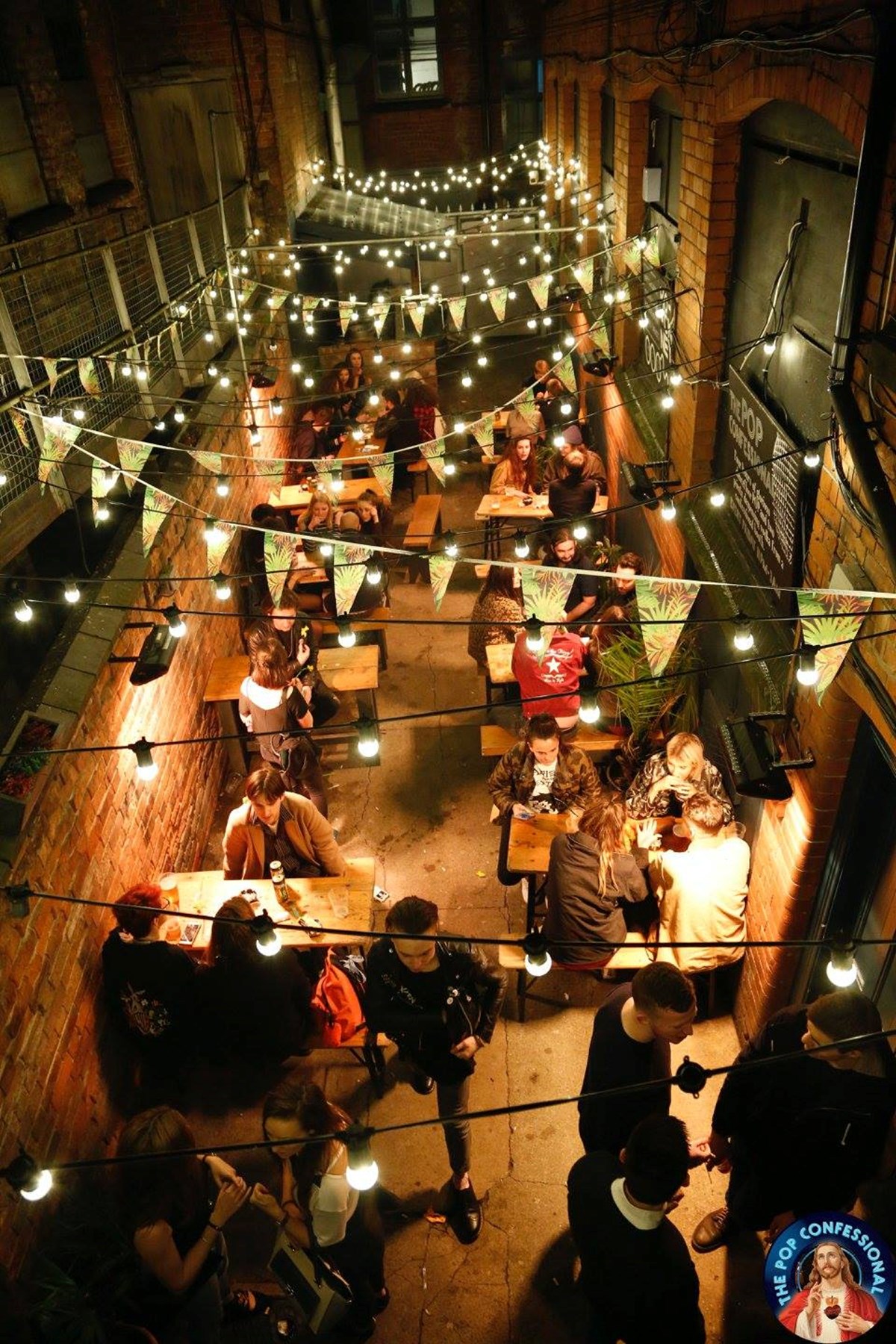 Bands who've played here and become massive afterwards include The Libertines, The XX, Arctic Monkeys and The White Stripes. As part of the DHP Family, they have some serious music heritage.
There's a bar downstairs, a gig room upstairs and a beer garden out back that catches the end of the day sunshine. They have ten beer taps – including four craft and three ale pumps – and a fridge full of bottles and cans that's changed weekly. It's a good place to dip your feet into the world of craft beer if you're just curious to try new things.
Recently sampled (via Untappd)
Faith

Northern Monk - Pale Ale - American, 5.4%
Drank on Saturday 23 June 2018 at 22:23

star star star star star_half

Oligo Nunk

Hollow Stone Brewing Company - Pale Ale - American, 4%
Drank on Friday 15 June 2018 at 22:39

star star star_half star_border star_border

Bloody 'Ell

Beavertown - IPA - American, 7.2%
Drank on Sunday 27 May 2018 at 22:47

star star star star_half star_border

DDH Pale Enigma Ekuanot

Cloudwater Brew Co. - Pale Ale - American, 5.5%
Drank on Wednesday 23 May 2018 at 23:42

star star star star star_border

DDH IPA Enigma Chinook

Cloudwater Brew Co. - IPA - New England, 6.5%
Drank on Saturday 05 May 2018 at 23:07

star star star star star_border

Patrons Project 9.04 // Light Adjunct Lager // Ben Mather // Northern Nemesis // Very Stable Genius // Kings County Brewers Collective

Northern Monk - Lager - North American Adjunct, 5.2%
Drank on Monday 30 April 2018 at 21:10

star_border star_border star_border star_border star_border

Chai Latte

UnBarred Brewery - Pale Ale - American, 5%
Drank on Thursday 26 April 2018 at 20:48

star_border star_border star_border star_border star_border

Red Stripe

Desnoes & Geddes - Lager - North American Adjunct, 4.7%
Drank on Sunday 22 April 2018 at 22:17

star star star star_half star_border

The Bodega
23 Pelham Street
Hockley
Nottingham
NG1 2ED
| | |
| --- | --- |
| Sunday | Closed |
| Monday | 16:00 - 01:00 |
| Tuesday | 16:00 - 01:00 |
| Wednesday | 16:00 - 01:00 |
| Thursday | 16:00 - 03:00 |
| Friday | 14:00 - 03:00 |
| Saturday | 14:00 - 03:00 |
@bodeganotts
49 minutes ago
Tonight we have the amazing Anteros bringing there indie pop vibes! Doors 7pm RedFaces 8pm Anteros 9pm Curf… https://t.co/USQ1sIBruL
@bodeganotts
7 hours ago
RT @DHPFamily: 'These local Nottingham lads are no strangers to the local music scene. With their indie-summer vibes, they've made a name f…
@bodeganotts
yesterday
SET TIMES We're all set for a stunning show tonight from South African singer-songwriter Alice Phoebe Lou. It's he… https://t.co/pTMnVepE4f