Yard Party 2018
Life really does begin at 40 it seems, especially if you're Nottingham mega-brewers Castle Rock...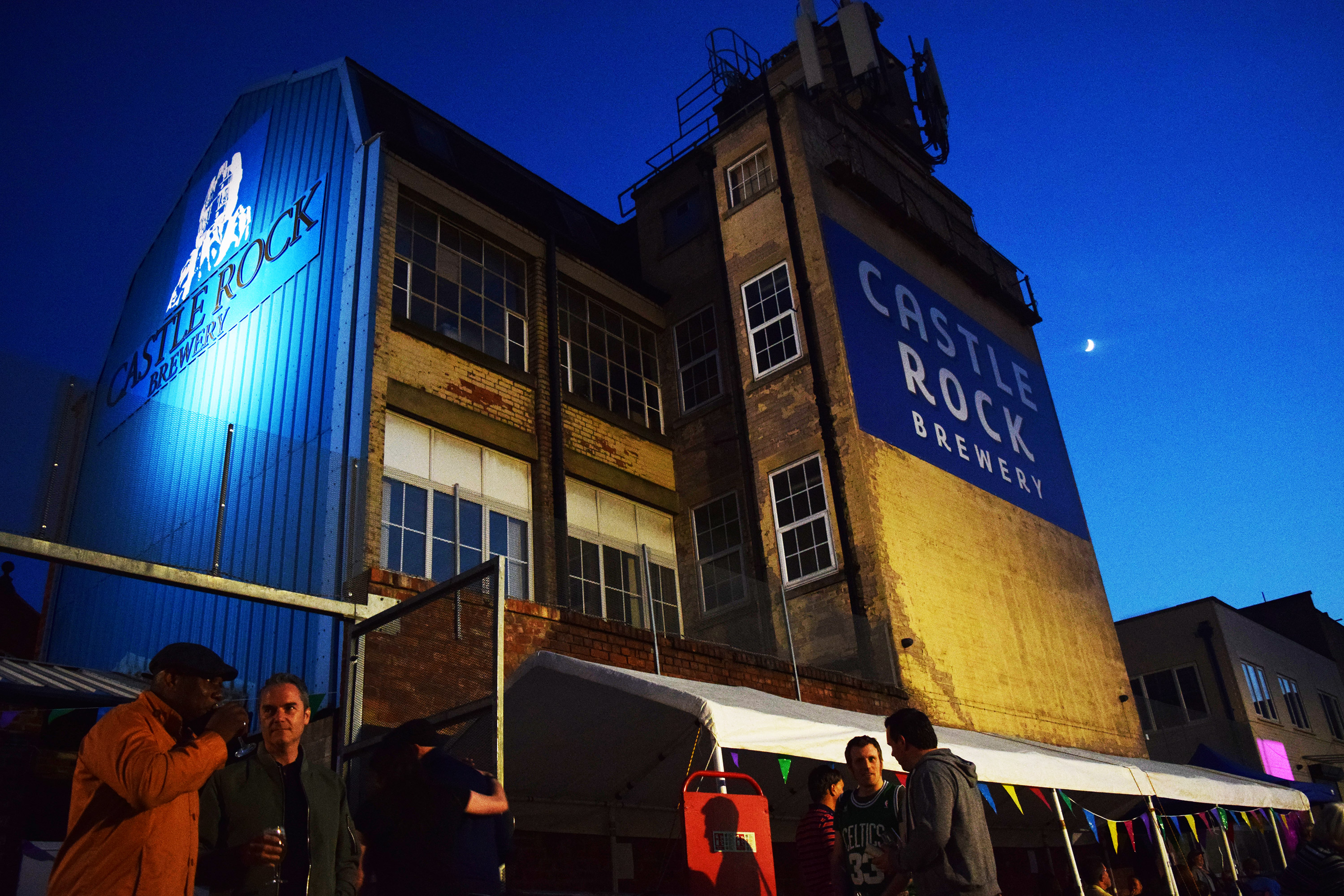 After seeing in their 40th last year with a massive birthday blowout in the brewery, this year Castle Rock were back again for another beery weekender over the 18th-19th May, with their Castle Rock Brewery Yard Party 2018.
Extending my own birthday celebrations, a group and I popped down for a few jars on the
Saturday
afternoon to see the brewery yard transformed into a festival site, complete with a music stage and street food stalls (and minus the mud). Unfortunately, we arrived just after the Family Fun Day activities to see the bouncy castle letting out its last gasps of air.
But we were here for beer. Upon entering through the Vat and Fiddle pub, attendees were supplied with a handsome commemorative Castle Rock half pint chalice glass and programme, part of the £10 admission price (or just £5 for early birds). It was then on to the bar, which had taken over the old cold store for the weekend. With more than 60 beers available on cask and keg, from the UK big boys to more independent brewers and trendy Europeans, and with styles ranging from session pales and IPAs to stouts and sours, it was sheer beer utopia.
Trying to sample every brew on offer over the weekend would of course be a fool's errand, but the knowledgable bar staff were fantastic at guiding punters through the beer list. A nifty queuing system meant you were also never more than a couple of minutes from a full glass.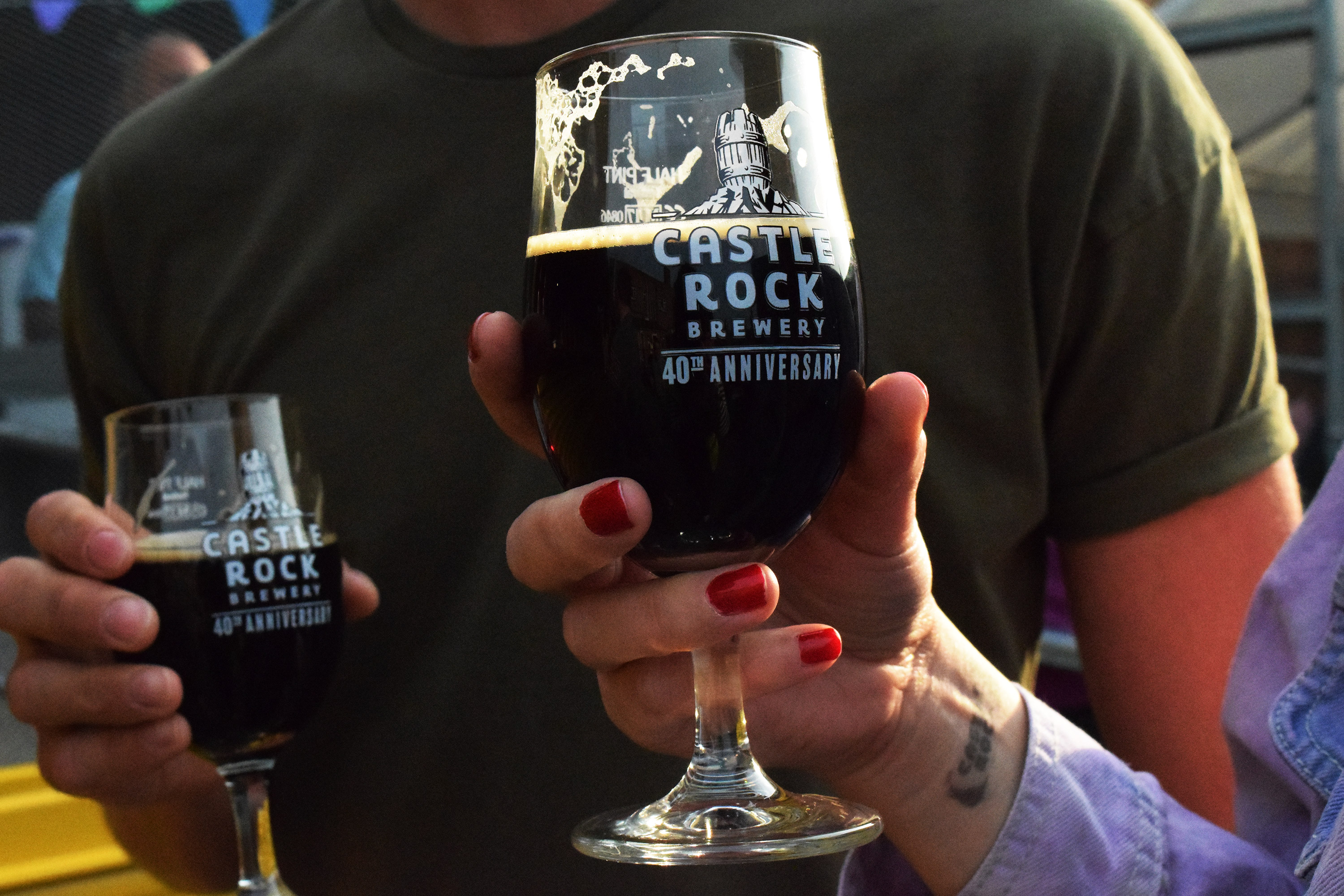 So, a few highlights: Uncivilized (5.2%, cask) by Leeds's Nomadic brewery, and Hopcraft's Corozon de Ozo (5.2%, cask), were both lovely, hoppy, fruity pales to get started on in the sun, as was Thirstin' More (7%, keg) by Denmark's Warpigs.
Castle Rock's Helen Watts (4.2%, cask) was a mild brewed with juniper for a very subtle berry aroma, and Marble's Manchester Bitter (4.2%, cask) was a more traditional and very pleasant drop in contrast to some of the big hop hitters on show.
With the sun's rays blaring down in the yard though, I was in the mood for something fruity. DEYA's Falling Into Place (8%, keg) was a totally tropical double IPA, Thornbridge's Passionfruit and Blueberry Tart (6%, keg) was a dark purple sour yet sweet number that smacked of berry, while Odyssey's Take Your Passion and Make it Happen (7%, keg) was basically a passionfruit Solero ice lolly in a glass.
Other weird and wonderful speciality beers I didn't get chance to try included Castle Rock's Barleywine (10.5%), Tiny Rebel's AK47 rye-based kvass beer (4.7%), Ironfire's 51/50 Habanero IPA (7.2%), and a whole host of summery ciders and perries.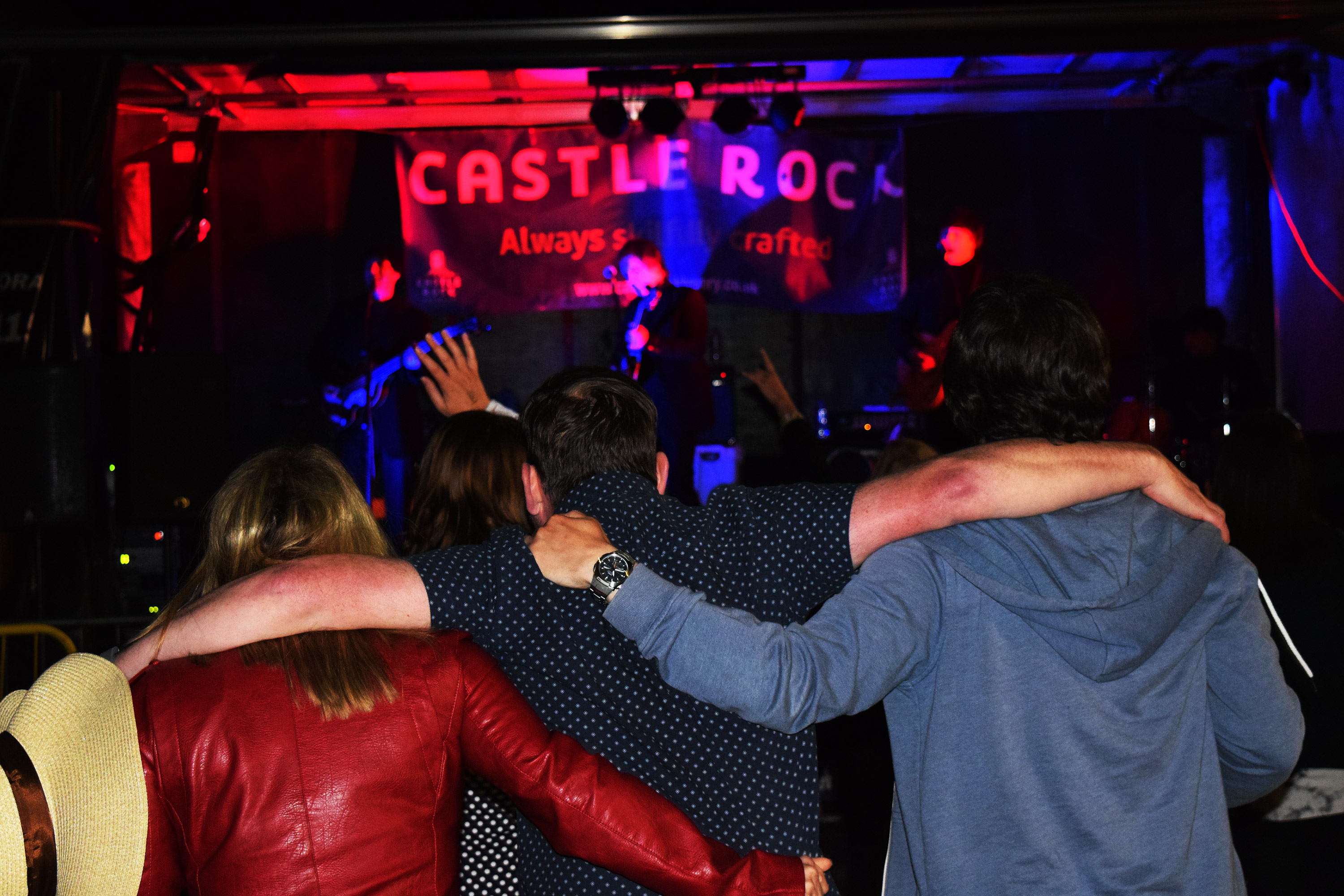 As well as awesome beverages on offer, Nottingham Street Food Club favourites Smoked Taqueria and Big Melt were on hand with tasty tacos and posh toasties respectively. The Maze were also curating the music stage, with acoustic goodness coming from Paul Walker, Cameron Sinclair Harris and Alexa Hawksworth while we were there, and a full bill including the likes of local funksters Fat Digester, and The Cartoon Beatles.
The Castle Rock team did a fantastic job of organising and marshalling the whole event, with cracking beer, food and music (not to mention clean toilets). Here's to the Yard Party becoming a mainstay of the Nottingham beer calendar for many more anniversaries to come.
Words: Shariff Ibrahim
Castle Rock Brewery's Yard Party ran from 18-19 May at Castle Rock Brewery, Queensbridge Road, Nottingham NG2 1NB.
castlerockbrewery.co.uk