What Is Craft Beer?
Matt Hinton, the owner of Brew Cavern, tries to unpick the true meaning of craft. . .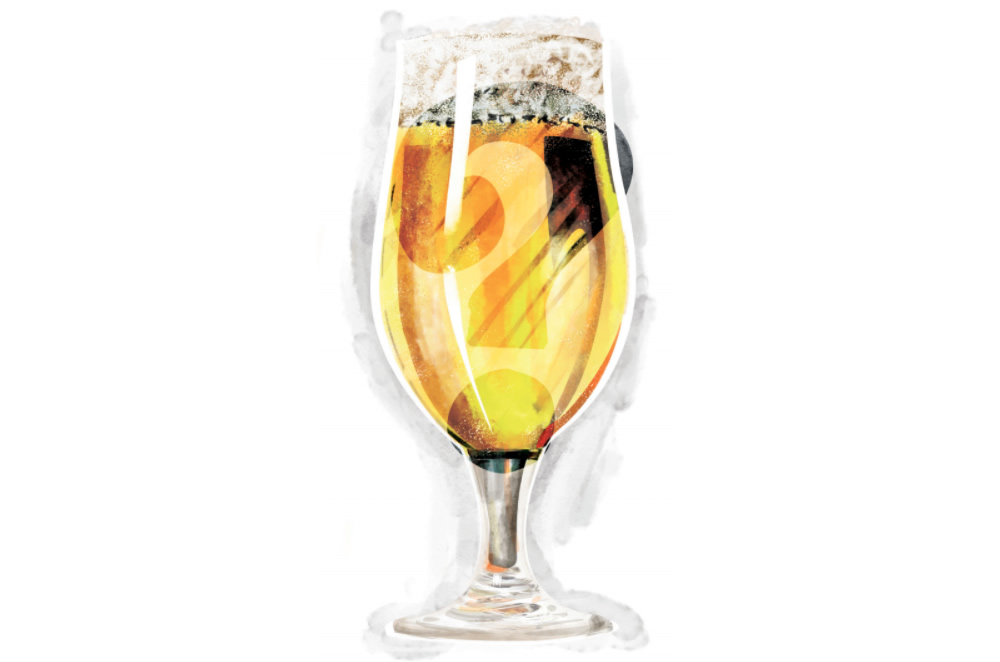 "What is craft beer?" It's a question we hear often, particularly in the shop. And it's a difficult one to answer. To date, craft beer doesn't have a proper definition in the UK, so how do you explain it to someone in the absence of a definition? And how do you define the undefinable?

In the USA, breweries have forged a definition that is based around a brewery's size, its independence and the use of traditional ingredients and brewing methods. So a brewery that has an annual output of more than 6 million barrels, and is more than 25% owned by an alcoholic drinks business that isn't a craft brewer, wouldn't be considered a craft brewery.
This American definition simply wouldn't work in the UK. Our biggest 'craft' brewer, BrewDog, currently produces only 220,000 Hectolitres (187,000 barrels). They're currently in the final stages of expanding their operation to 1 million hectolitres, which is still only 852,000 barrels, leaving them some way to go before hitting the ceiling of the US definition of craft.
Many believe that in a country of our size, the 6 million barrel definition leaves far too much room for bandwagon-jumpers from the marketing departments of multinational conglomerates who might stick the words 'craft beer' on a product to cash in on the term. Provided their output is less than 6 million barrels a year, they are less than 25% owned by an alcoholic drinks company that isn't a craft brewer and the majority of their total volume derives from traditional or innovative brewing ingredients, they would still be considered a craft brewer by the US definition. But would the UK craft beer scene accept them as craft brewers?
This predicament came to the fore in December 2015 with AB InBev, the world's largest brewery, acquiring a stake in Camden Town Brewery. You may remember that Camden, BrewDog, Beavertown and Magic Rock were leading towards a UK definition for craft beer (James Watt had been talking about the need for such a definition since 2012) by forming United Craft Brewers, and in late 2015 things seemed to be progressing nicely.
Then came the bombshell that Camden had sold out to AB InBev, and the craft community went into meltdown, with Twitter rants aplenty from both sides of the argument. James Watt took the opportunity to announce that BrewDog would not sell any more Camden beers as they "don't sell anything made by AB InBev."
Whatever your stance on the acquisition, it's hard not to see a dilemma emerging in the UK whereby a brewery who sells a portion of their operation to a larger company (Camden still own 95% of their business so are still 'craft' by the US definition) can be struck off by large portions of the craft beer scene as having sold out. We find ourselves back to square one with the United Craft Brewers, whose membership is presumably one high profile brewery down, and whose website has disappeared.
So maybe now we need a definition more than ever, before craft beer does indeed become bastardised by the multinationals. With the merger of the world's two largest breweries, AB InBev and SabMiller, looming, that threat seems ever more likely.
As a committee member of Nottingham Craft Beer Week, I was tasked with coming up with a definition of craft beer, as a useful guidepost for those people new to the scene. You can read this in the box on the left.
This is by no means a commercial definition and is a long way from absolute, but it stands as a starting point for those who are perhaps unsure about what makes craft beer, or a nod and a wink to those who maybe still hang on to the craft beer versus real ale argument. I'd love to hear your thoughts!
Craft Beer - defining the undefinable
We're living in an age of revival in the beer scene. Rule books are being ripped up and palates are becoming awakened as a new wave of brewers reinvent what we thought we knew about beer. As organisers of Nottingham Craft Beer Week, we wanted to present our interpretation of what makes craft beer. We hope you agree. . .

Craft Beer
Is inclusive. While it doesn't always conform to the rules of traditional real ale, it doesn't exclude those rules either.
Can be served in keg, cask, bottle or can.
Is often unfined, unfiltered and unpasteurised. These beers are usually hazy – this is a good thing!
Generally produced, sold and supported by independent breweries, distributors, wholesalers, bottle shops, bars and pubs.
Doesn't compromise on ingredients or flavour.
Looks to the future while respecting hundreds of years of tradition.
Is brewed, sold and consumed by people with passion, who care about great beer and care where it's brewed, who it's brewed by, where it's sold and of course how it tastes!
Doesn't require an awesome beard, but it does act as a useful bib for when things get heavy.