The Evolution of Beer
One of the most exciting things about craft beer is that brewers are throwing off the shackles of styles and the beer is continually evolving. However, it's still interesting to understand the origins, so here's a run-down from Nick Keith of Magpie Brewery of some classic styles and recommendations for each of them...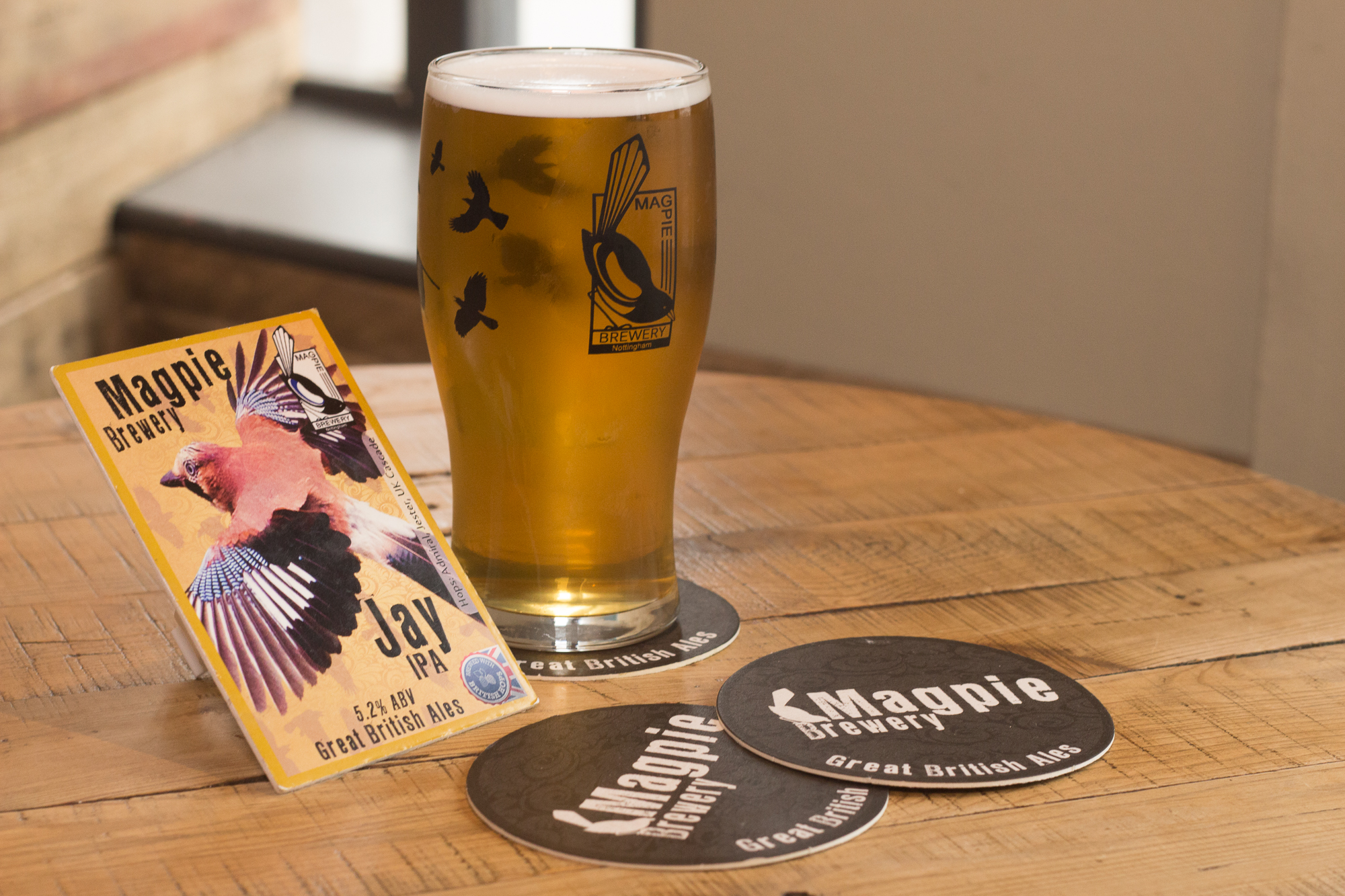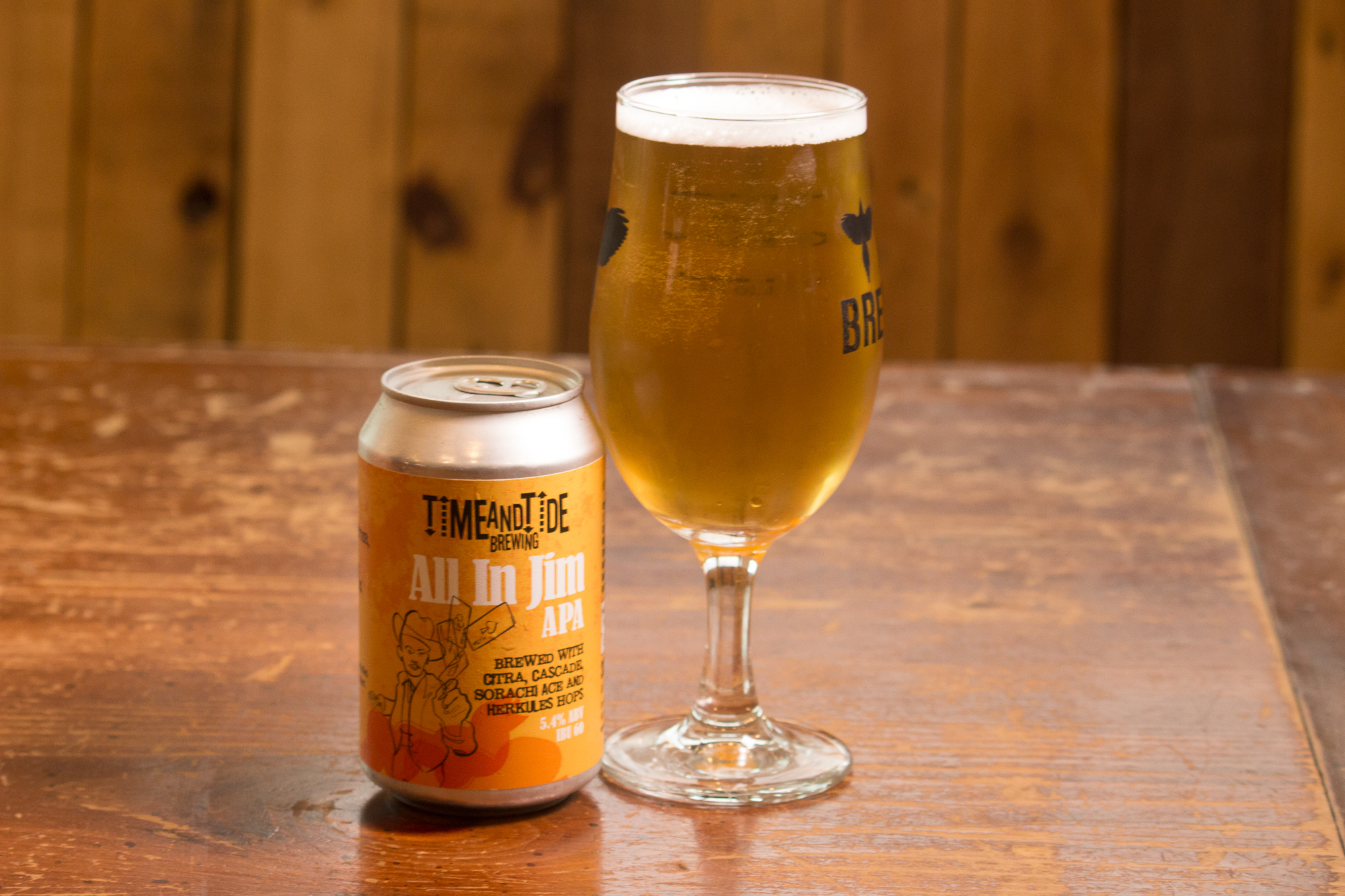 Pale Ale

One of the most commonly consumed modern styles of beer, pale ale as we know it firstly became widely available in the 17th and 18th century after mass production methods led to a heavy glassmaking tax being lifted by the British gentry (as well as progression in malting technology). Subsequently, landlords chose to replace pewter and ceramic tankards, and clear pale ales boomed in popularity.
Traditional pale ales would have had light, biscuity, malty flavours, with delicate modest herbal or earthy aromas from hops. Nowadays, the style has fl ourished, assisted by hops grown across the world, particularly in North America, New Zealand, and Australia. These give a wide range of stronger, often tropical fruit-led aromas. Interestingly, the clarity and appearance of pale ale is now under less scrutiny, as brewers search for bolder flavours by stepping away from traditional malt bases, and yeast strains in particular.
Look out for:
EPA by Nottingham Brewery; a classic pale ale.
All In Jim APA by Time and Tide; an American hopped pale ale.
Highwire Grapefruit by Magic Rock; an APA with added grapefruit.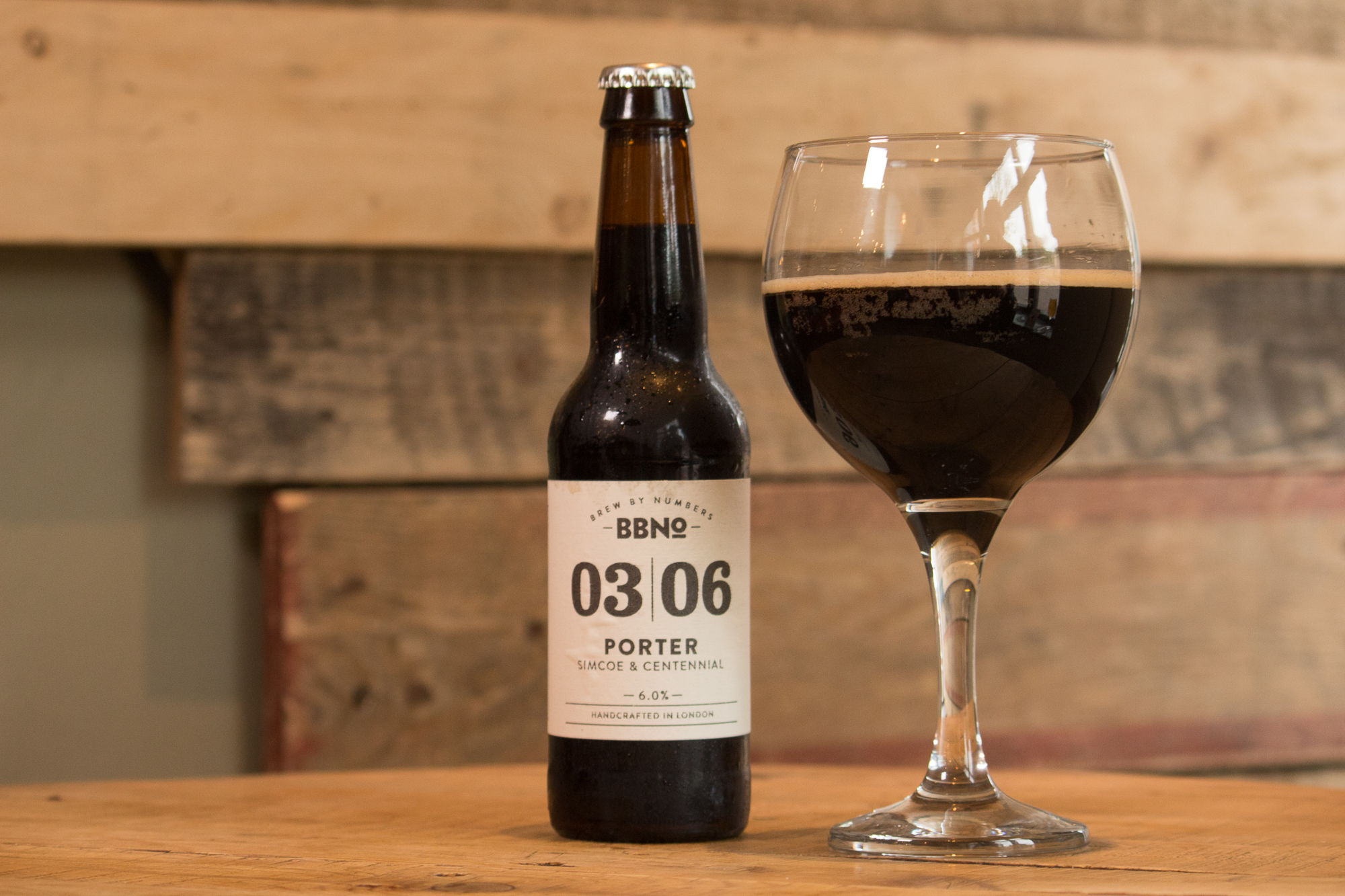 Porter

Porter picked up it's name from pleasing the working class customers who carried goods (often beer) throughout London in the 17th and early 18th centuries. At the time, landlords were blending beers from diff erent brewers to please customers, until Ralph Harwood (of the Bell Brewhouse), created a beer to match their taste.

Porter contains more heavily kilned or roasted dark malts, producing a richer colour and flavour, ranging from caramel flavours and brown colours, to burnt/chocolatey flavours, and black colours. Many craft brewers are taking modern porters to another level, by adding further ingredients, like coffee beans, or barrel-ageing porters, in search of more flavour.

Look out for:
Export India Porter by Kernal; a classic strong porter.
Porter by Brew By Numbers; a porter with a pronounced hop character.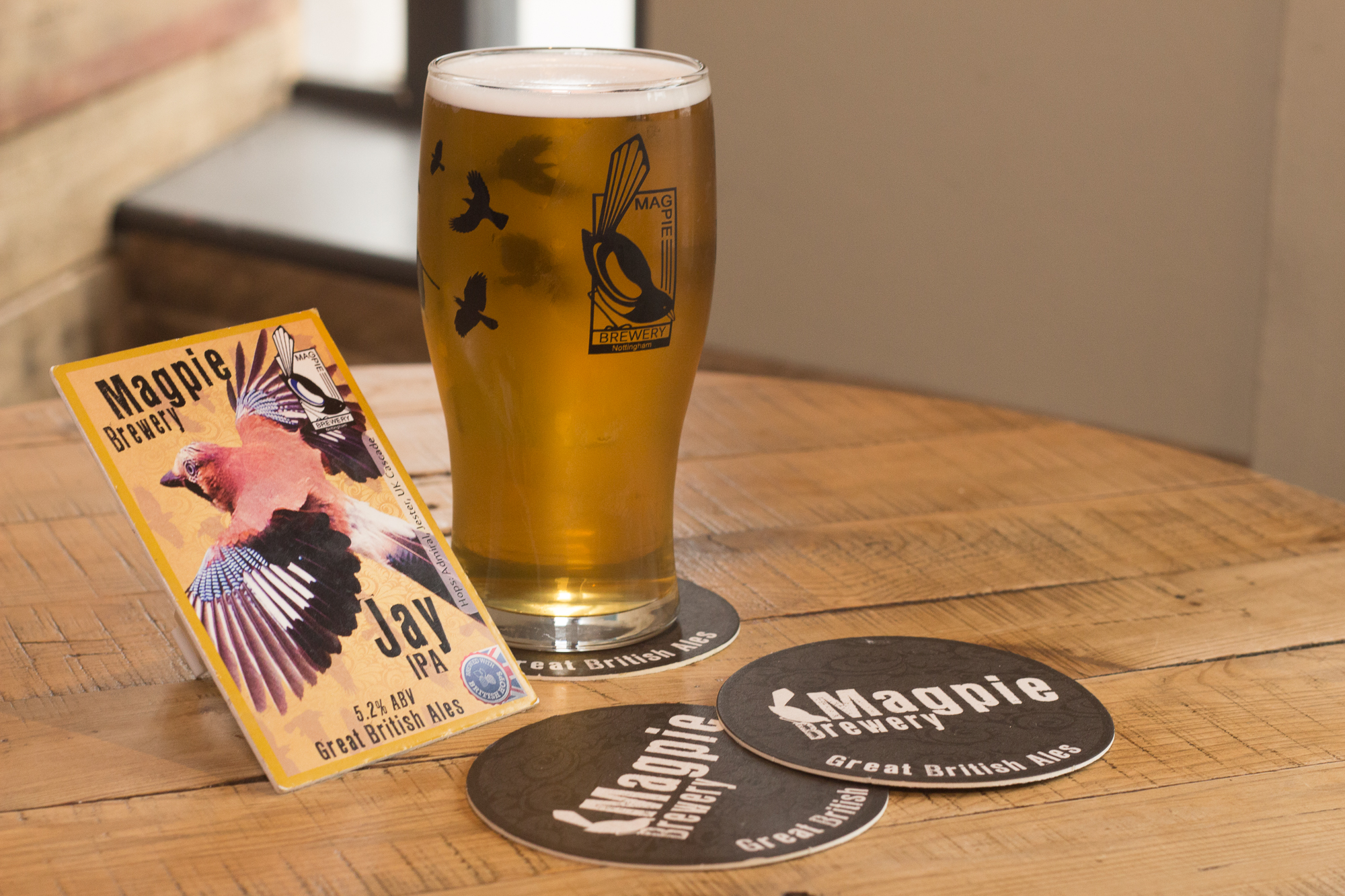 IPA (India Pale Ale)

Originally brewed in London towards the end of the 18th century for export to British colonies in India, the style was an adaptation of pale ale that was heavily hopped and had a high alcohol content. Both of these factors provide resistance against beer spoilage, so after nearly a year of voyaging in hot conditions, the beer would more likely be in an enjoyable state. Hop aromatics degrade over time, so the beer would have tasted differently when it reached it's destination from when it was loaded onto cargo ships.

Nowadays, IPA is perhaps the most celebrated beer style in production. Interestingly, many craft brewers of today are brewing IPA in a similar manner to its origins, but are encouraging their drinkers to consume them as fresh as possible to enjoy the vibrant characteristics of the foreign hops in particular. IPA is being twisted into a plethora of new styles, such as Black/White IPA, Belgian IPA, or Double/Triple IPA, but the
resounding feature is brewed to a high alcohol level, with lots of hops!

Look out for:
Jay IPA by Magpie Brewery; a classic British-hopped IPA.
Hibernation by Big Hug; a white IPA.
Garden of Eden by To Øl; a fruit IPA.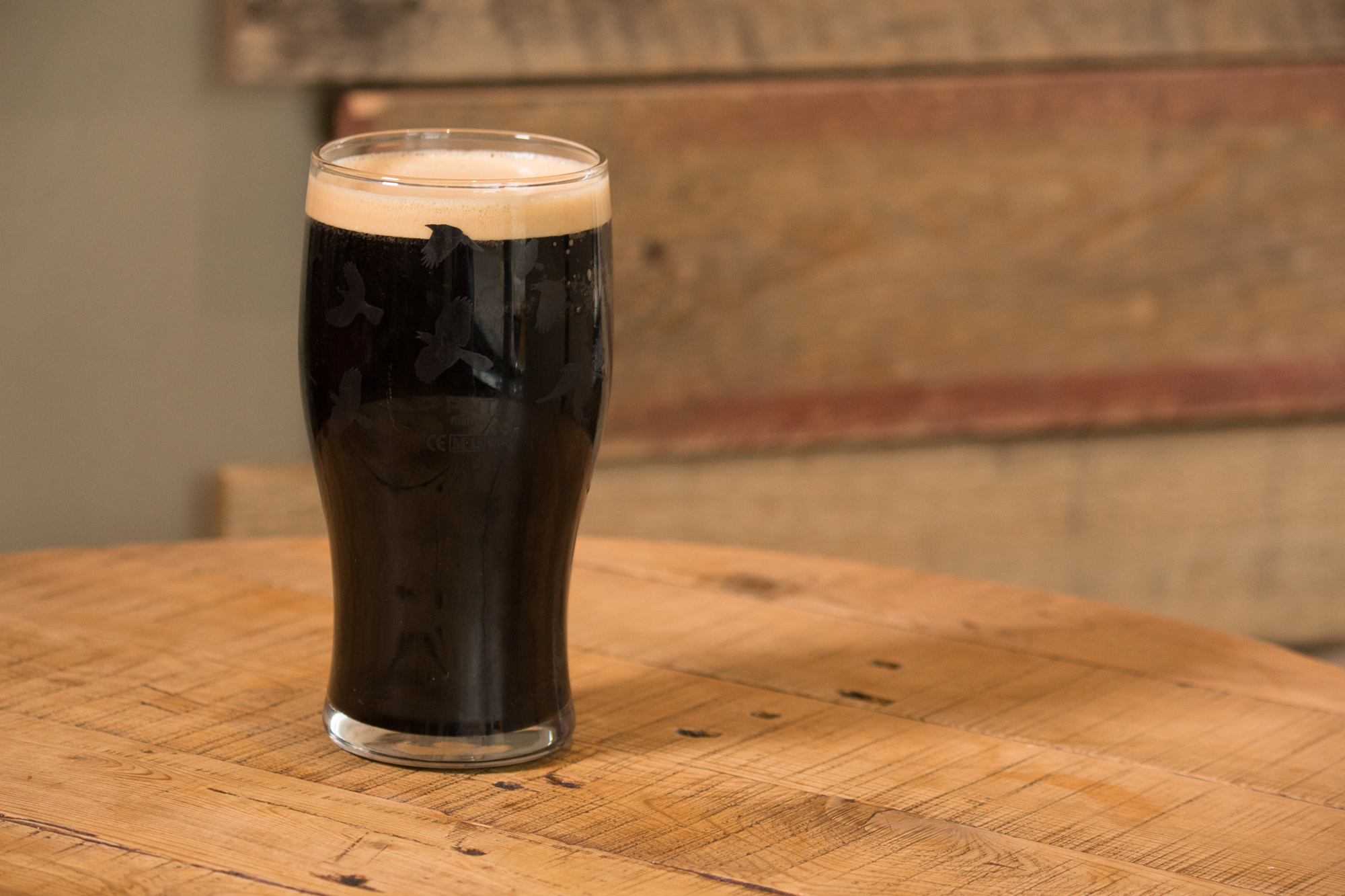 Stout

The history of stout is largely interlinked with porter. The term "stout beer" initially came about simply to mean a beer stronger in alcohol than other varieties a brewery may produce. Stout porter, or traditional stouts as we know them today, were made identifiable by export strength beers sent out to the Baltic states and, in particular, by the work of one Arthur Guinness.

Expect stouts to have a nearing black colour, rich roasted fl avours and aromas. The progression of stout by craft brewers is often around boosting alcohol levels further, creating intensity and warmth, whilst maintaining smoothness.

Look out for:
Papa Jangles Voodoo Stout by Totally Brewed; a classic rich stout.
Imperial Coffee Stout by Black Iris and Reubens Brewery; a barrel-aged strong coffee stout.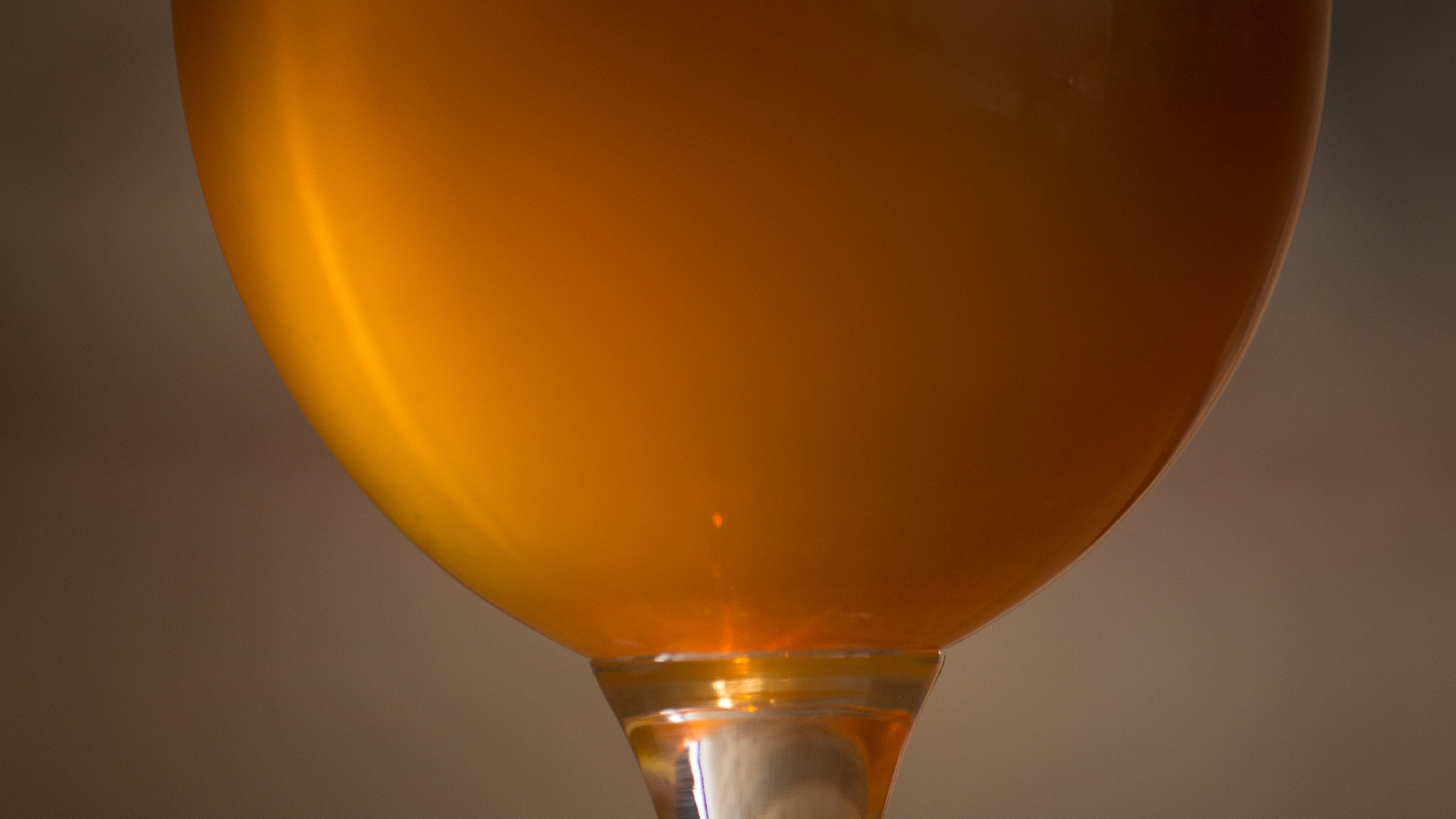 Lambic and Sours

The traditional beer of Brussels, Belgium. The stylistic character of these beers is tartness, and a flavour often described as horsey, or funky can be detected. It really is difficult to convey in words, but it really works.

The distinctive flavours of this style come from fermentation from wild microbes that would otherwise normally be controlled out of the brewing process. Often lambics of a varying degree of age are blended together to create the best balance. Lambic is just one style of beer that deliberately utilises the character of tartness, and throughout history, many beers would have contained an element of sourness, as the biology wasn't understood.

Modern craft brewers are having something of a renaissance in this area, whilst not only enjoying manipulating this style with flavours of newly developed hops etc, but also installing equipment (particularly "coolships") that had largely fallen out of commercial use.

Look out for:
Kriek by Cantillon; an amazing cherry lambic.
Any sour from Mikkeller or Chorlton Brewery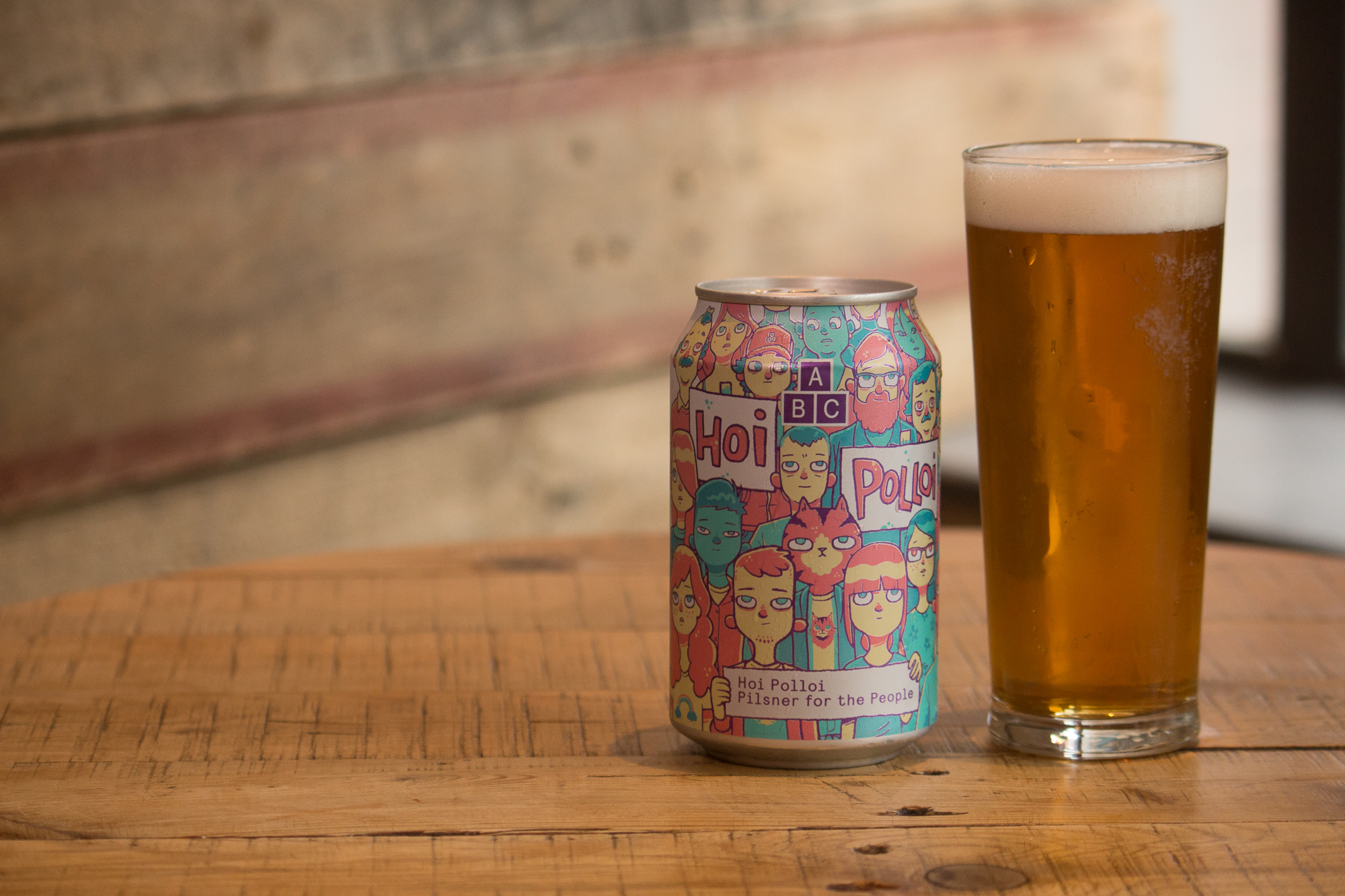 Lager

There are many, many brewing styles of lager, with new hybrid styles being brewed today. The main brewing difference between lagers and ales is the variety of yeast used in their production.

In the 1400s, Bavarian monastic brewers began to brew beer and store it for long periods in the cold months of winter (the origin of the word "lager" comes from the German word Lagern which means "to store"). This developed yeasts, that fermented in a different way, to produce beers of a crisper, cleaner flavour, allowing subtle sweet malty character to come through, whilst being inherently refreshing.

Today, the evolution of lager see's brewers dry hopping the brew to add hop flavour to the characteristic yeast and malt. Sour Lagers are also gaining in popularity in the craft beer scene.

Look out for:
Helles by Brewsters; a classic Bohemian pilsner.
Hoi Palloi by Alphabet brewery; a nice pilsner with great artwork on the can.
English Rebel; by Navigation Brewery; a light pilsner.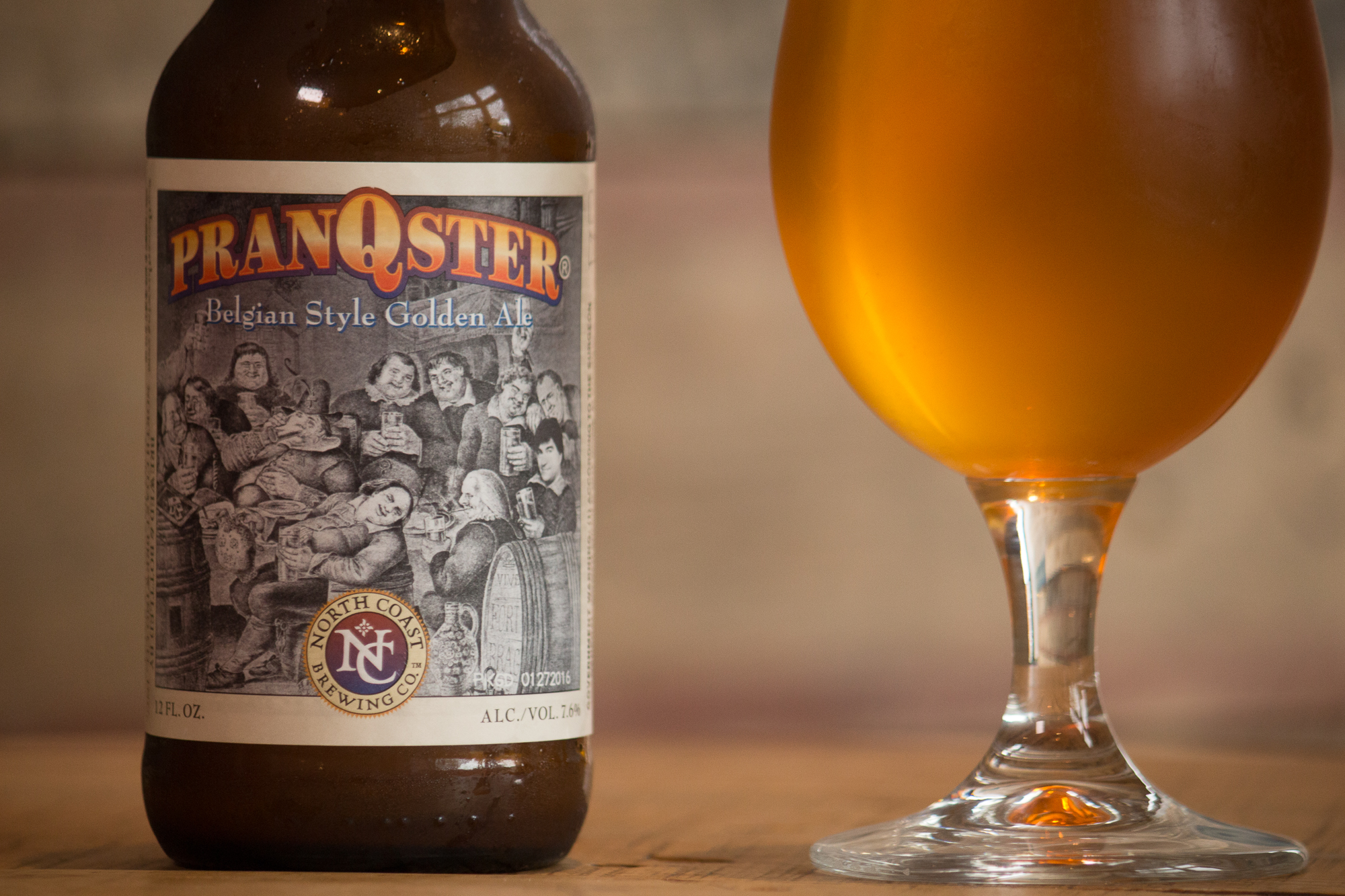 Abbaye/Trappist

We beer drinkers have a lot to thank monks for, as they're responsible for many advances in brewing technology and wonderfully tasty beer styles.

In the sixth century, Saint Benedict established the rule of self-sufficiency for his monks in Monte Cassino, Italy, including brewing. The Abbaye style of beer is not particularly narrowly defined.

Typically, spicey and stone fruity flavours are present from specific strains of yeast. Often more complex malt flavours are present, and often candy sugars, or herbs and spices are added.

Look out for:
Chimay Blue by Chimay; a classic Belgian beer.
Pranqster by North Coast; an American interpretation.
Tripel by Buxton; an English interpretation of an Abbey tripel.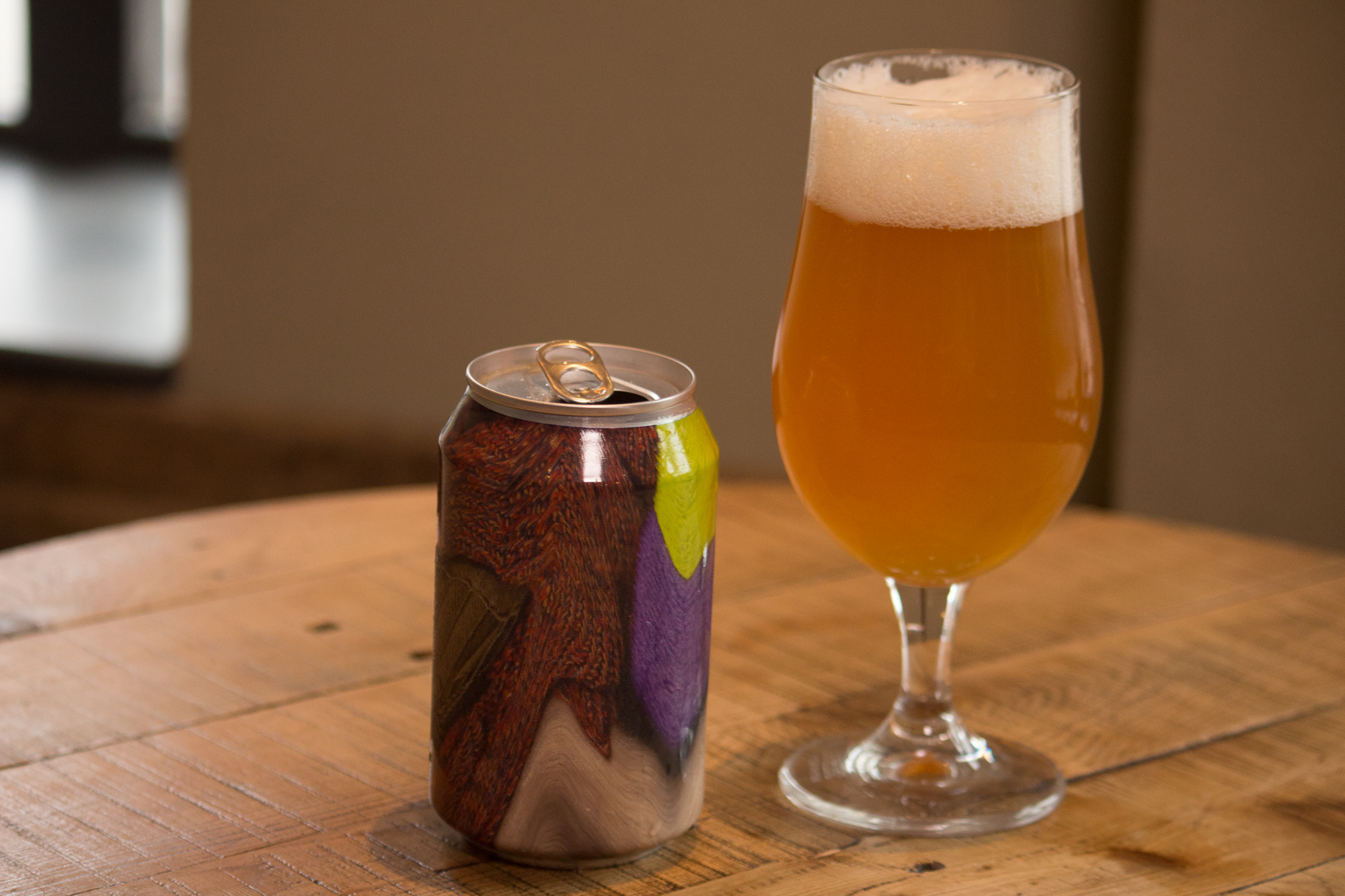 Weizen

Weizen encompasses a wide range of German styles, largely incorporating wheat as a key ingredient. Being traced back to perhaps 1000BC, the style was really defined in 1480 when the Degenberger family held the monopoly on Weissbier (White beer). Weizen styles are usually defined by a banana aroma, produced by yeast, and delicate spice notes, such as clove or nutmeg.

Look out for:
Hibernate by To Øl; an American wheat.
Hallo Ich Bin Berliner Weisse by Mikkeller; a slightly soured wheat beer with fruit
Nottingham Craft Beer Week by Magpie, Navigation and Castle Rock (see p16 for details).