The Castle Rock Yard Party Returns
The tickets are flying out, the bands are getting booked, and the beer list is merrily taking shape. Put Friday 18 - Saturday 19 May in your diary for the big annual Castle Rock party!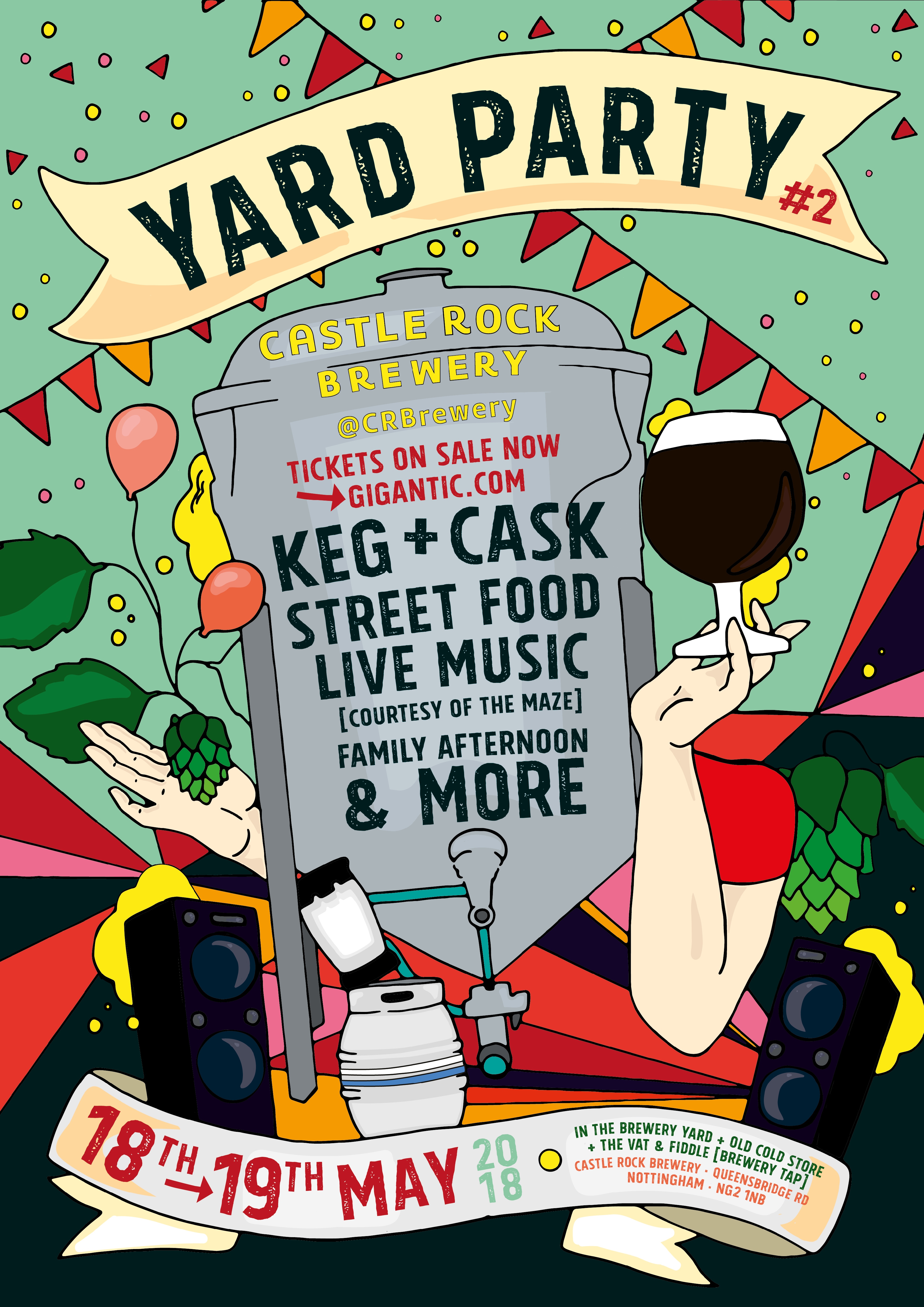 In 2017, Castle Rock threw a colossal party in their brewery yard to celebrate their 40th birthday. An expansion of the brewery warehouses a few years ago meant their former cold store sat empty, and they'd gained a big old yard of typical industrial fashion. It was an experiment to see how their space would work for a big event, and it worked...
Over 1200 people walked through their cold store shutters to enjoy over 100+ different beers, live music, street food and a Family Fun Day. Carrying on the trend from last year, Castle Rock's 2018 Yard Party will be a celebration of beer, brewing, music and food.
Ticket releases are staggered with bigger savings the earlier you book. Entry for children is free, but make sure you add their ticket to your order. You can find all the information you'll need, including live music announcements and beer lists, on their website and Facebook, so make sure you join the event. Not only will you get regular updates, but they'll be asking you to help curate the beer list too.
Here's what you can expect:
Live music, curated by Steph and Gaz from the Maze
40 keg beers (20 at a time) from the UK, Europe and the US
Up to 20 cask beers, including classics and modern trailblazers
Two fantastic local street food offerings including Smoqued, from the Nottingham Street Food Club
Fresh cobs and snacks from the Vat and Fiddle
Abbeydale Meet the Brewer & Tap Takeover at the Vat and Fiddle
Imperial cask beer at Castle Rock Brewery Visitors' Centre
Bouncy castle, DJ and mascots for the kids on Saturday (12pm-4pm)
FREE brewery tours each day
and a few little surprises too!