Special guests confirmed for Nottingham Craft Beer Week 2018
We've just announced our first four guests for Nottingham Craft Beer Week 2018: Melissa Cole, Roger Protz, Pete Brown and Jaega Wise...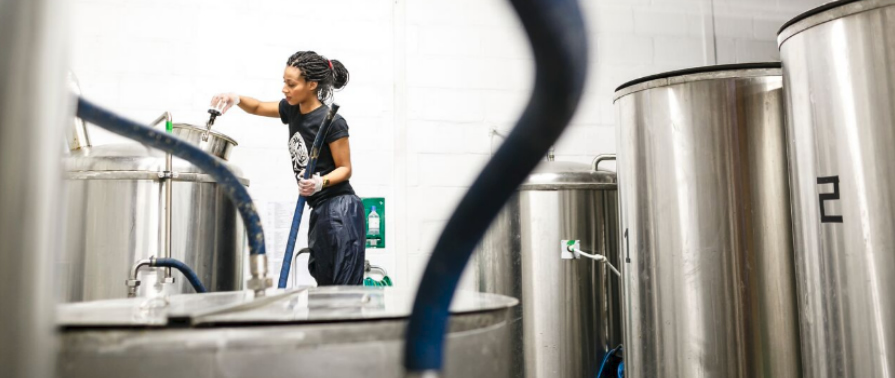 Nottingham Craft Beer Week is set to take place this year between Saturday 9 – Saturday 16 June. This year over 30 of Nottingham's best venues and breweries are involved in the week and a stellar line-up of national beer industry guests are being confirmed for the event.

Melissa Cole is one of the UK's leading beer experts and a respected international beer judge, with more than a decade of writing, broadcasting, and evangelising about the world's favourite drink. A regular contributor to The Guardian, she is also the author of The Little Book of Craft Beer: A guide to over 100 of the world's finest brews. She will be speaking at Bunkers Hill on Thursday 14 June.

Roger Protz has authored 18 (count 'em) books about beer and brewing. Twice winner of the Glenfiddich Drink Writer award in 2015 he won the SIBA Lifetime Achievement Award for his Outstanding Contribution to the Brewing Industry. He will be appearing at both the Crafty Crow and the Stratford Haven during the week.

Pete Brown is the author of 8 books on beer, including his latest Miracle Brew: Adventures in the Nature of Beer. He writes for newspapers and magazines around the world and is a regular contributor to BBC Radio 4's Food Programme. He was named British Beer Writer of the Year in 2009, 2012 and 2016, has won three Fortnum & Mason Food and Drink Awards. He will be appearing at The Herbert Kilpin and Kraft Werks during Nottingham Craft Beer Week.

Born and bred in Nottingham, Jaega Wise is the Head Brewer of East London based micro Wild Card Brewery. She is a member of the Institute of Chemical Engineers and regularly brews with the ladies of the Venus Project, which aims to promote women in brewing through education & collaborative brewing. She's also a talented singer and a TV Presenter on ITV's The Wine Show. She will be appearing at Bunkers Hill during Nottingham Craft Beer Week.
More guests and events for Nottingham Craft Beer Week will be announced over the coming weeks.