Interview: Neon Raptor Celebrate One Year of Brewing in Nottingham
Neon Raptor Brewing Co. tell us about their successes since being in Nottingham and their plans for the future...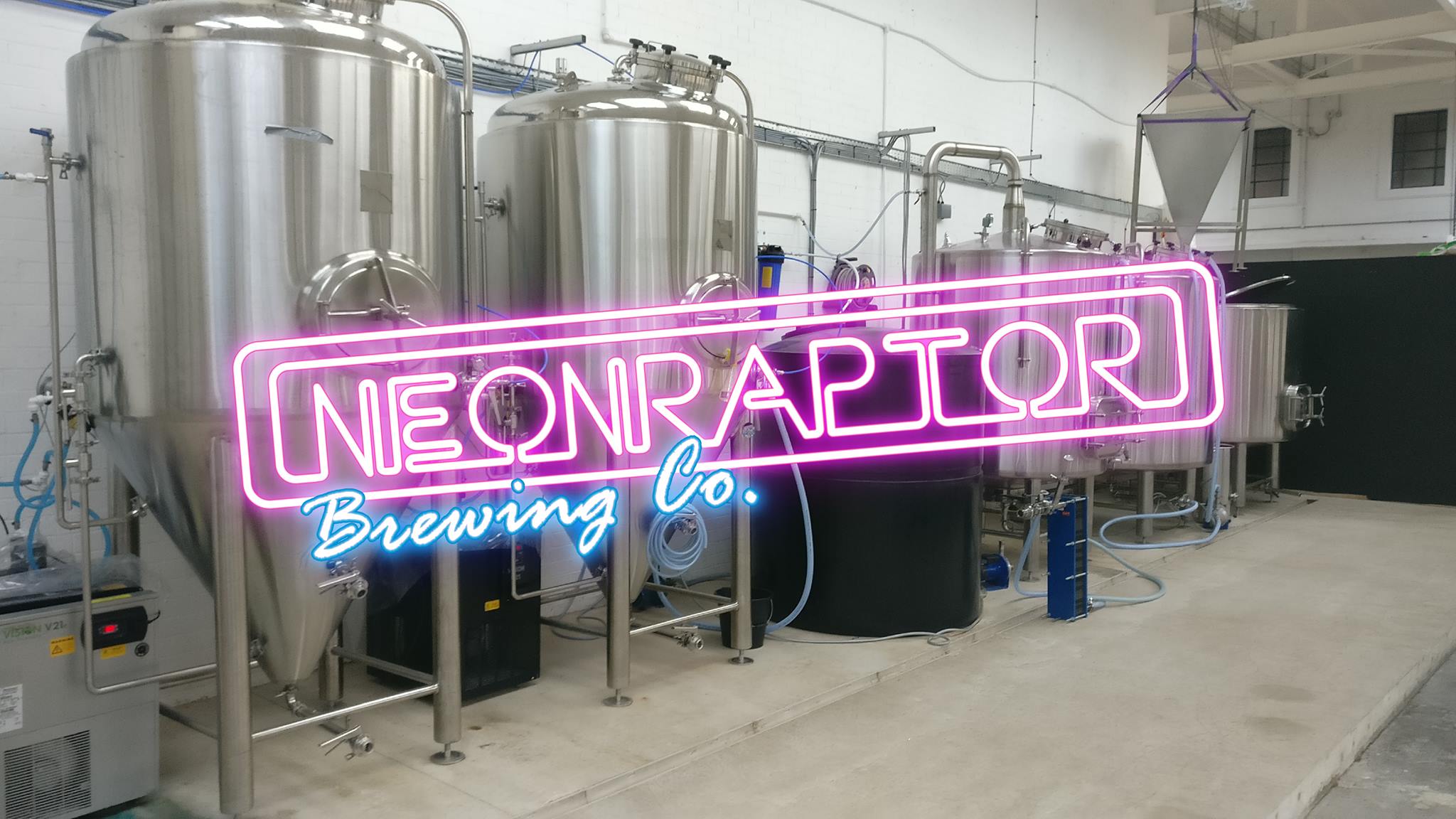 It's hard to believe that it's been a whole year since Neon Raptor moved into their site on Sneinton Market - time flies when you're having fun. Since then, they have collaborated with big names like Tiny Rebel, are comfortably ranked in the top ten breweries in England on Untappd and are currently touring Europe getting their beer out there. We caught up with Josh from Neon Raptor to tell us more about their celebrations, the Nottingham beer scene and upcoming plans for the future…

What was it that made you decide to stop gypsy brewing and open up your own site in Sneinton Market one year ago?
Our plan was always to find a home we could settle into and brew from without any restrictions. Gypsy brewing helped us get to where we are today, but setting up a "brick and mortar brewery" gives us greater options to grow.

Since being in Nottingham, is there one beer that you've brewed in the last year that you're particularly proud of?
When we first began brewing, we brewed a bourbon, oak and vanilla porter which we called 'Endangered'. Once we managed to get set up we were able to brew an Imperial version at 11% called 'Critically Endangered'. That lead to a barrel aged version where we left 'CE' to age in a bourbon barrel for a few months, we called that beer 'Extinct' and it was extremely smooth and full bodied for 13%.

Has the Nottingham beer scene been a nurturing environment for you guys to grow and expand?
Nottingham has been very supportive of us over the last year. The beer scene has been responsive to us moving to Sneinton and we've built up our own regular customer base at our taproom. We've also sold beer into all the best bars in Nottingham - which have also been very supportive.
Have you got any upcoming collaborations that you're excited for?
We were actually just in Copenhagen brewing with Dry & Bitter which we're excited to try once it's ready. We have a couple more collaborations lined up for the rest of the year which we're also currently working on. For us, when we brew a collaboration it has to make sense for both of us; we prefer collaborations where we're all able to learn from the process and/or brew with friends we've made over the years of drinking with like-minded people.
I noticed that you don't have a core range of beers. What is the ethos behind this decision?
We don't have a core range right now as we're still working on recipes and techniques. There's a handful of beers we've re-brewed because we were very happy with them: Never Forget Your Amethyst (Turkish Delight Mint Choc Imperial Stout) is an awesome beer we brewed last year and plan to brew again. Adam (brewer) has a ton of ideas he wants to work on and once we are happy with a couple of recipes we potentially will brew a core range, but also may just keep doing what's working for us now.
You guys are currently ranked very high on beer apps such as Untappd; have you noticed a difference in popularity because of apps such as these?
It's certainly helped us being in the top ten breweries in England but we still meet new people regularly who haven't had our beers yet so there's always room to grow.

Can you tell us more about your one year brewing in Nottingham celebrations? What events are you particularly excited for?
We just went on what we called a "Neon Rap'Tour" where we visited cities across Europe to hold tap takeover events - it was incredible. We met with many people who enjoyed our beers and worked on increasing awareness of our brand across some of Europe's major cities including Paris, Edinburgh, Madrid, Barcelona, Leeds, Copenhagen and London. We also have plans for opening the taproom for more days over the summer and are planning an event for that too.

Last of all, are you excited for Nottingham Craft Beer Festival this year?
Yes, it should be awesome and we're very excited to be part of it.

Neon Raptor website