Mikkeller Running Club Nottingham
Running and beer. Not two pastimes that necessarily go hand in hand. Or so you might think. Matt Hinton from Brew Cavern looks at the history of the Mikkeller Running Club, the founder's rivalry with his 'evil twin', and how it inspired him to start his own club in Nottingham...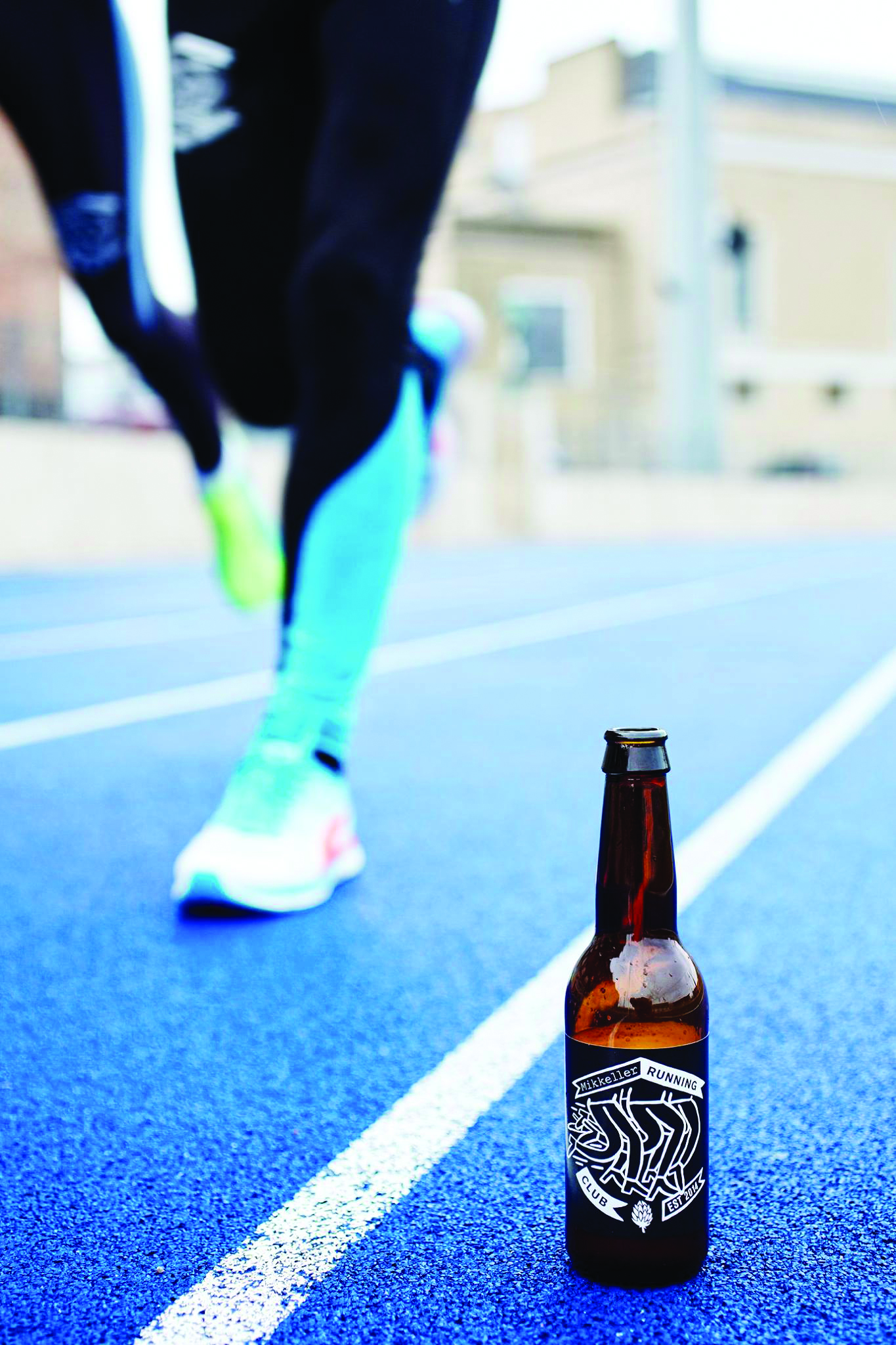 If you're even remotely interested in craft beer, you'll have heard of Mikkeller, the gypsy brewing phenomenon that sprung out of Copenhagen in the mid 2000s and is now a worldwide brand with bars in Iceland, San Francisco, Singapore and Bangkok, to name a few.
What you might not know is that brewer Mikkel Borg Bjergsø first discovered craft beer while studying for an athletics scholarship at Kansas State University. You could say running is as much a part of his DNA as craft beer. Upon returning to Copenhagen, he discovered a craft brewing revolution taking hold. His twin brother Jeppe, who had also recently returned from an athletics scholarship in the USA, had started a beer club where, together with several friends, they'd share the most interesting beers they could find.
In 2005, Jeppe opened a bottle shop called Olbutikken which became popular with the serious tickers of the Copenhagen beer scene. Around this time Mikkel, who by now worked as a science teacher, started home brewing in his kitchen with an old running pal, Kristian Keller.
One of their early creations was Beer Geek Breakfast, an oatmeal stout brewed with French press coffee. Jeppe agreed to stock it and it was an instant hit.
The twins had a successful relationship built around an agreement that Mikkel would brew beer and Jeppe would sell it. For some time, this worked well. Mikkeller beers attracted people to the shop, which acted as the perfect outlet. Then in 2010, Mikkel decided to open the first Mikkeller bar in Copenhagen. This didn't go down well with Jeppe, who felt the pact had been broken, and so began the sibling rivalry that had its origins in the competitive nature of being a twin. Shortly after the opening of Mikkeller Bar, Jeppe started Evil Twin Brewing as if to cement the rivalry and perhaps to say "steal my idea, and I'll steal yours."
How much of the perceived rivalry is real and how much is simply played up for effect, I guess we'll never know, but it does provide a great narrative, and both brewers seem to revel in it at times. In 2013, Jeppe pulled out of Copenhagen Beer Celebration at the last minute, citing a particularly heated email exchange with Mikkel. In 2014, he said he'd show up anyway, to stop Mikkel feeling like he'd won. It's not hard to imagine this extreme sibling rivalry being just as ferocious during their running days.
In 2014, Mikkel started Mikkeller Running Club in Copenhagen. The concept was simple; exercise is good for your body and soul, and so is beer! The idea was to meet once a month, go for a run, then drink beer. At the first event, eight people showed up. They now have more than 200 runners at the Copenhagen MRC every month, with regular 'training' runs each week and clubs all over the world.
We decided to start one in Nottingham too. This city has a strong running heritage, with the marathon now being 35 years young, and an up and coming craft beer scene, with new bars, bottle shops and breweries opening all the time. We usually meet on the first Sunday of the month at Brew Cavern, go for a steady 5km run, then swing by the Kean's Head for some Mikkeller Beer.
We'll be hosting a special Mikkeller Running Club on Sunday 3 July as a prelude to Nottingham Craft Beer Week 2016. Usual format – meet at Brew Cavern around 11.30am, run 5km, then head to the Kean's Head where Dave will have several Mikkeller beers on tap, as well as bottles in the fridge. There will be nibbles too; running can be hungry work!
You can sign up for the running events on the Mikkeller Running Club or Nottingham Craft Beer Week Facebook pages.