Meet the Brewers, Neon Raptor
Gavin Drummond and Adam Henderson from Neon Raptor tell us about their passion for beer...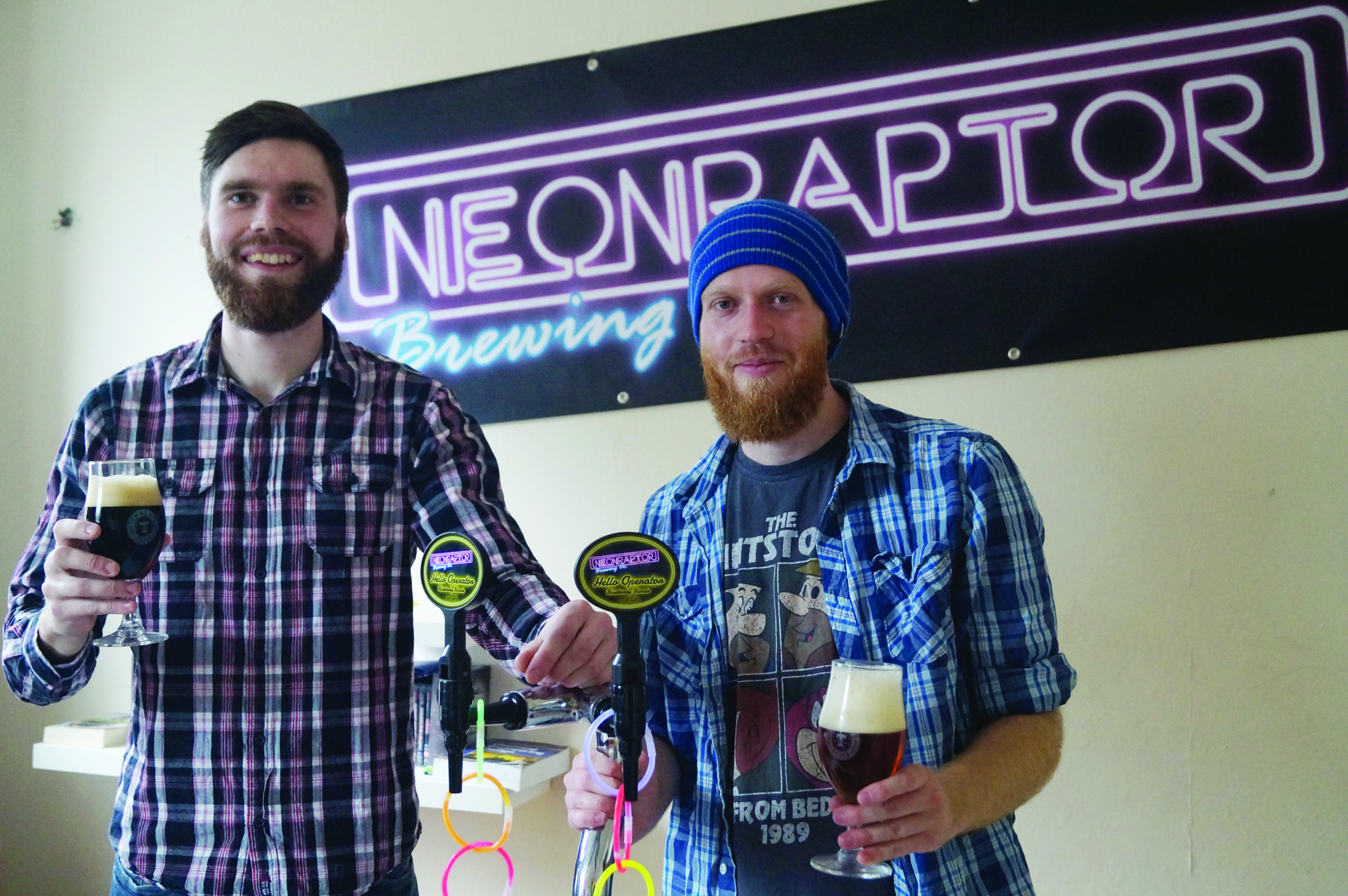 Started brewing:
We started out with homebrew kits, and after two or three goes we decided we needed to do it properly. We bought some basic equipment and raw ingredients and brewed up our own creations on a gas hob in the kitchen. Then we found a host who allowed us to 'cuckoo' brew on their kit.
Beer inspiration:
Beer-wise, Victory at Sea by Ballast point and All Day IPA by Founders. As for breweries, Stone, Green Flash, Founders, BrewDog, Hill Farmstead, 3 Floyds and Omnipollo. Also
Alpha State down in Kent – their Mosaic DIPA is to die for!
Proudest beer moment:
We are most proud of Endangered, our bourbon, oak and vanilla porter. It was the first beer we ever made and made us both decide we wanted to start brewing for real!
Secret to brewing:
To have a passion for your product and an attitude that only the best is acceptable.
Thoughts on craft scene:
Really exciting! There are loads of great breweries popping up all around the country and the quality of each one is just driving up the standards across the board.
Craft trend predictions:
Craft brewers might start going back to basics and really try and bring some love back to old favourites such as red ales and lagers.
Favourite beer style:
Barrel-aged Imperial stouts. The roastiness of the dark malts and the deep complex flavours, matched with the thick body and the use of coffee or cocoa nibs produces delicious results!
Guilty drinking pleasure:
Gav: As with anyone born in Scotland, I have a soft spot for Tennent's Lager. . . .
Adam: I'm going to go one step further and say Tennent's Super Lager! Seriously.
Hot tip for NCBW:
Kraft Werks! They always have hard to find drinks on tap as well as an unbelievable selection of craft beer cans and bottles from around the world.