Meet the Brewer, Castle Rock
Dan Gilliland from Castle Rock talks us through his brewing secrets...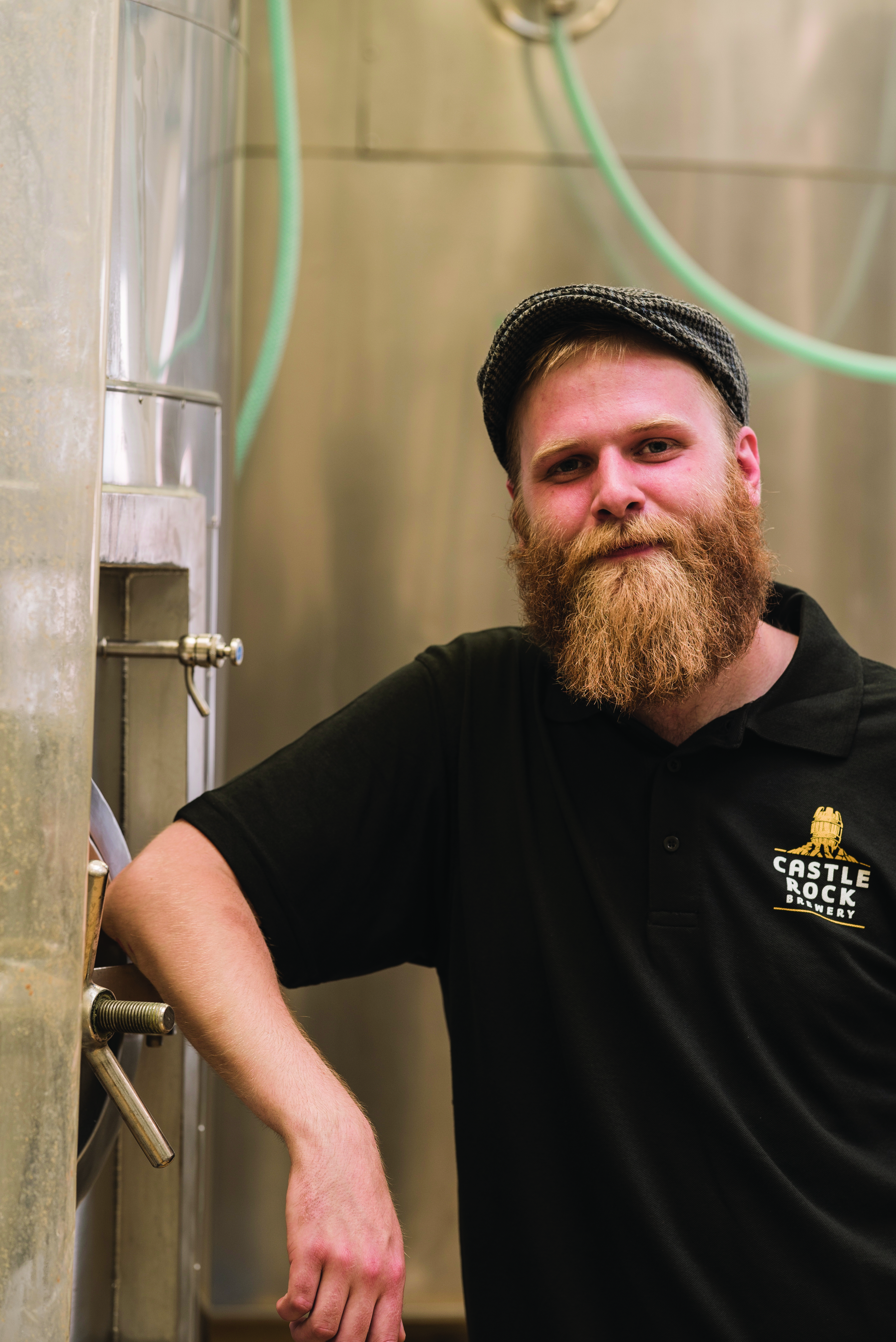 Started brewing:
I started working at the brewery tap, The Vat and Fiddle, in November 2009 and then the brewery in March 2011, before transitioning fully into the brewery and brewing the core range beers. Then alongside that in late 2013 I started work on the Traffic Street Specials.
Beer inspiration:
At the Vat and Fiddle, we got a 9-gallon barrel of Paradox 10% imperial stout from BrewDog. It flipped everything on its head and turned mild-mannered regulars into spectacles of entertainment for all the other punters.
Proudest beer moment:
Experimenting with different and new techniques is always the most gratifying part of the job. The Guns of Navarone was the biggest challenge; it was double mashed and our brewhouse just isn't set up for that kind of thing. It was the first time they let me loose on the big 40 barrel kit so I thought we had to do something special.
Secret to brewing:
An awesome beard?
Thoughts on craft scene:
It's buzzing. It's not a revolution because revolutions are normally violent, instead it just seems to have a sense of natural relief about it, in that finally there's an alternative option to the products provided by big businesses.
Craft trend predictions:
I'm waiting for all the barrel ageing programmes to hit the taps and shelves, and dessert beers are looking hot. The word 'Crask' has been bandied about a fair bit too. Post-modern cask anyone?
Favourite beer style:
All of them! Because beer is ace.
Guilty drinking pleasure:
Evian.
Hot tip for NCBW:
We'll have a tent at the Kean's Head for the duration. That place is awesome, and what they've got on beer-wise over the week is unbelievable.