Notts beers to neck at a barbecue this summer...
We've enjoyed a scorcher of a summer this year in Nottingham, and all that hot weather means two things – barbecues and beer. A few lukewarm Coronas just won't cut it, so here's Shariff Ibrahim's choice of the best local bottles and cans to impress your guests this summer...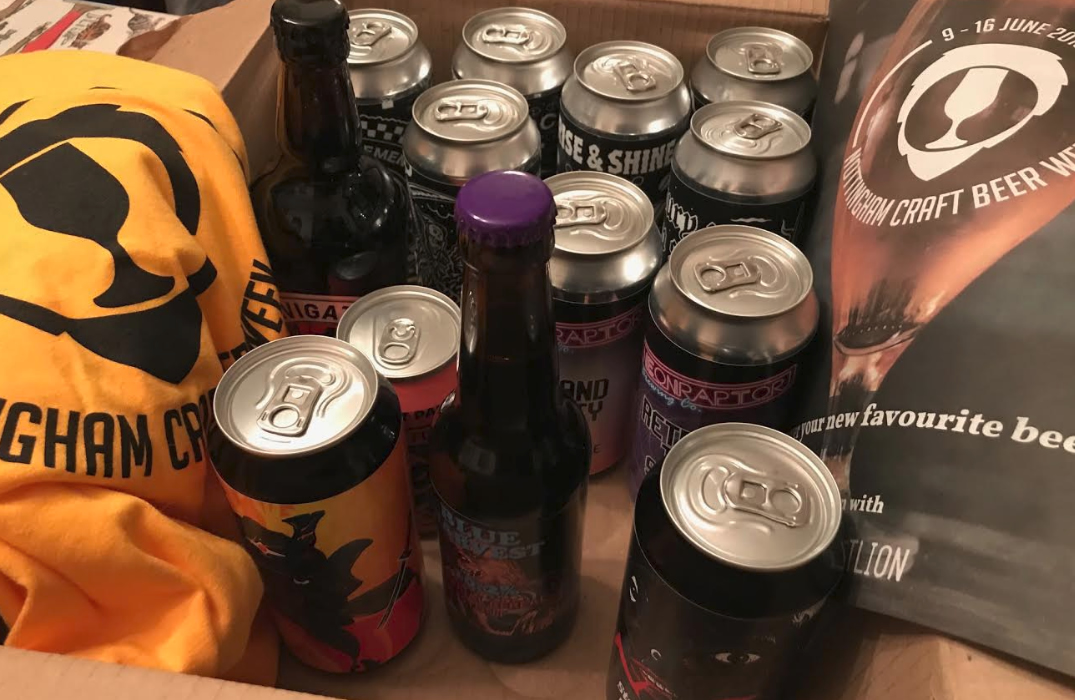 When the sun's out, many people instinctively reach for the IPAs and DIPAs, and with good reason – big hoppy, fruity flavours just scream of summer, and are guaranteed to go down well with beer loving guests. But don't just stop there, as there are a wealth of beer styles that are perfectly matched to smoky barbecue flavours and rays of sunshine. We rounded up an armful of bottles and cans from a few of Nottingham's best breweries to try out. Hard work, we know… 
Black Iris
Basford-based beer barons Black Iris Brewery have been bossing it over the past few years, with their beers now ubiquitous in Nottingham's finest beer haunts. Our six pack of awesomely bold Kev Grey-designed cans started with (naturally) their Endless Summer (4.5%) session IPA. The mosaic and simcoe hops make it fruity with a good level of tartness giving it a lovely fizzy lemon sherbert taste, and a nice frosty yellow colour that seems to have captured the very essence of the afternoon sun's rays. Stepping it up a notch is their Divine Elements (6%) Mosaic IPA, with that extra 1.5% ABV giving a bit more of a kick, and resulting in a slightly sweeter, less citrusy finish. If you want to go all out – and why not, if you're on holiday? – the Circle of Snakes (8%) New England-style DIPA certainly packs a fruit punch.

Wheat beers are another brew that are ideal for a summer session – try Ride the Lightning (4.2%), a New Zealand hopped wheat beer brewed with Twisted Barrel Ale from Coventry, featuring sharp lemon notes and a floury finish that would perfectly complement al fresco dining. Now how about something completely different? Their Bury Me In Smoke (5.5%) smoked brown ale, brewed in conjunction with Torrside Brewing, has bitterness mixed with sweet caramel, all enveloped in a charcoaly aroma that sticks to your mouth like barbecue smoke does to a Hawaiian shirt. For something a little sweeter, the Rise and Shine (5.2%) coffee milk stout is brewed with lactose and real beans from Outpost Coffee, giving it a sweet, creamy, malty flavour, like an after dinner affogatto.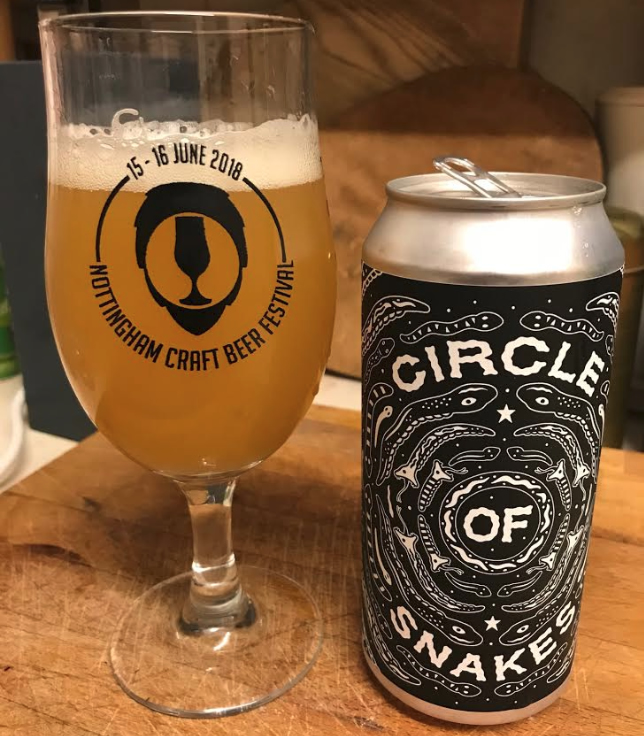 Font Craftworks

Navigation Brewery's new craft beer arm, Font Craftworks, has a small but perfectly formed range of permanent brews, including an English Pale Ale, American Pale Ale and, under examination here, Grapefruit Pale Ale (4%). Packed with natural grapefruit extract, this little beauty boasts a tart citrusy kick that belies its relatively low, sessionable strength. Perfect for a barbie.

Just to mix it up, we also gave big brother brewery's Navigation Black IPA (4.8%) a look-in too. Don't be fooled by its dark hue and moody gunslinger motif, a good dose of simcoe, citra and cascade hops make for a hoppy drop balanced with a delicious sweetness.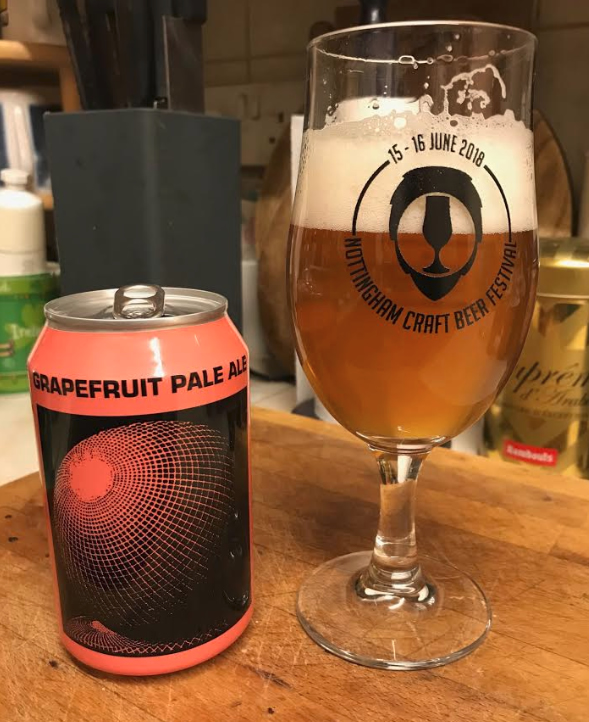 Neon Raptor

New-ish kids on the block Neon Raptor have just moved into their new brewing home in Sneinton Market, which is great news, as it means a higher output, and more excellent craft beer for us all. Take their Island Party (4.3%) for example which, double dry hopped with chinook, simcoe and mosaic hops, is packed full of enough tropical goodness to start a luau in your mouth. 

Equally ideal for sunny gatherings is their Retrace the Steps (6.7%) NEIPA, which uses the same hop varieties to give a lovely mango and passionfruit flavour and thick, juicy body. Although, at a slightly higher ABV, you may need to retrace your steps back to the grill after enjoying one of these in the sun.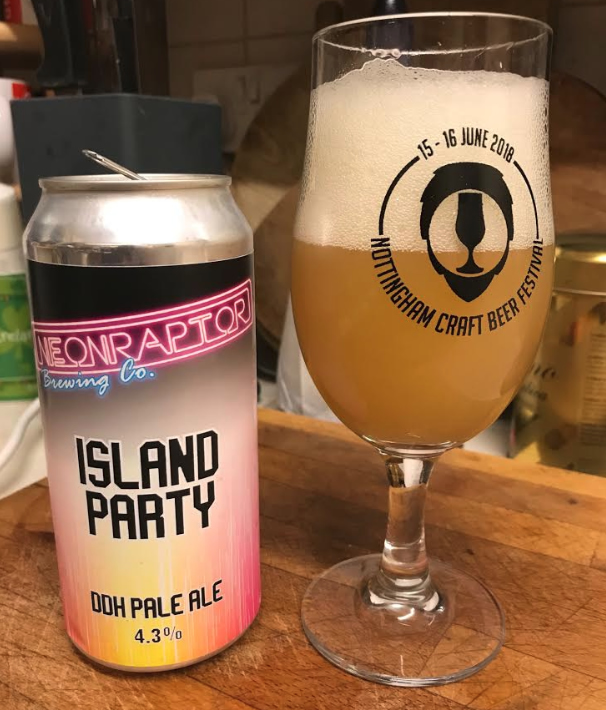 Totally Brewed

Starting with an IPA again, it's Sorachi Mango (6%), the ace new IPA from Totally Brewed which is brewed with sorachi ace hops and a whole load of real Alphonso mango, before being dry hopped with citra and simcoe varietes. Imagine a supercharged can of Rubicon, and you'd not be too far off, with a brilliant balance of hoppy bitterness and mangoey sweetnes. Statement of Intent (6.5%), is similarly delish, with a ton of oats and hops including ekuanot, vic secret, mosaic, simcoe and citra thrown in. Cracking out a bag of these cans at any gathering would certainly live up to this beer's name. 

The next bottle is quite a curio – brewed as a limited collaboration with Emperor's Brewery, Blue Harvest (10.2%) is an "Imperial Cereal Stout", taking the beloved Imperial stout style and throwing the breakfast table at it. Heaps of added granola, Shreddies, honey, blueberries and cacao nibs give it sweet fruit aromas with a nice bitterness, and a smooth, velvety mouthfeel which, at a respectable 10.2% ABV, is probably best for quaffing slowly with dessert.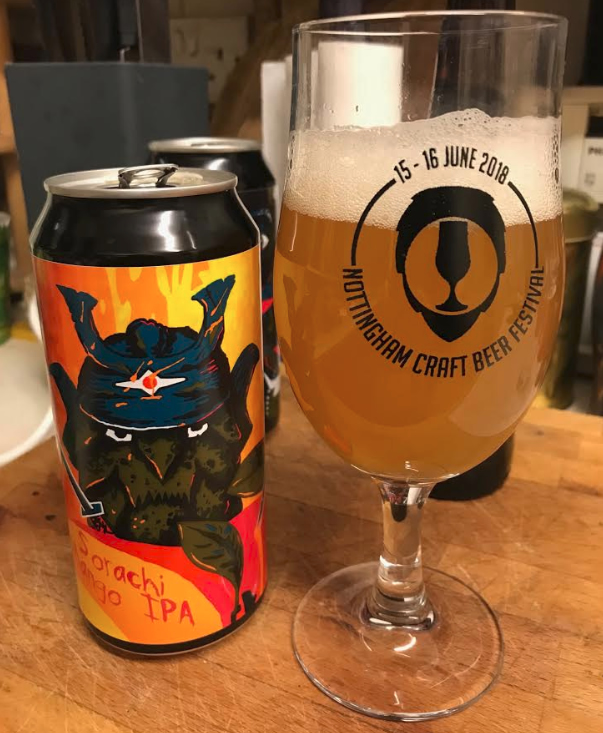 So there are a few ideas for what Nottingham beers to enjoy while you chow down on a burger this summer. Of course, the range of beer available from Nottingham's fantastic breweries is far more extensive than we could ever possibly try to cover in one article, so get to your nearest bottle shop and start experimenting while we've still got some sun (fingers and toes crossed)…