Interview: Emma Inch
Journalist, academic, radio DJ, podcaster, home-brewer and 2018's Beer Writer of the Year, Emma is an extreme multi-tasker who has taken the world of beer by storm. She's best known for her work on her regular podcast Fermentation: Beer and Brewing Radio and will be visiting us at Nottingham Craft Beer Week...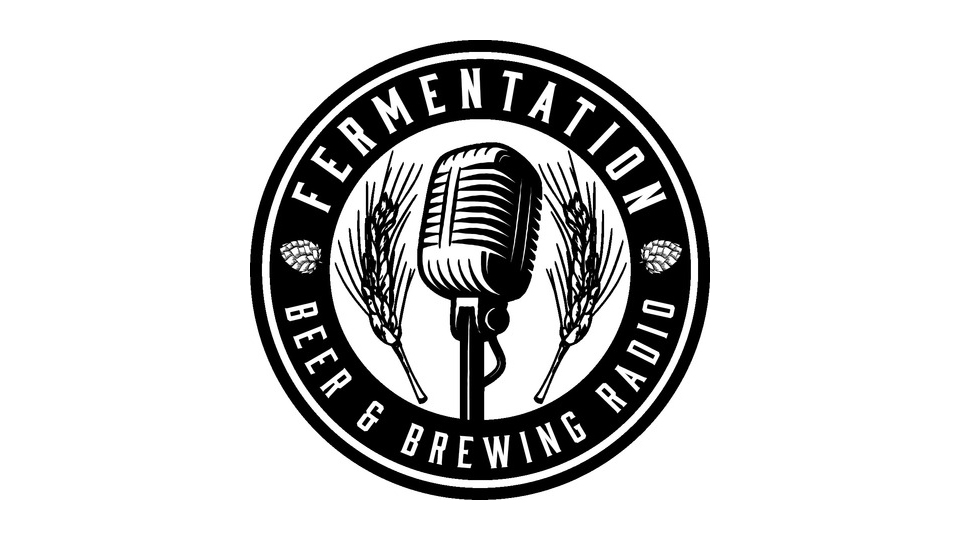 How does it feel being Beer Writer of the Year?
Pretty overwhelming. Even when you're writing about beer, there are plenty of lonely hours when you're sitting at your desk at strange times of day, so it's wonderful to have recognition for my work

What made you change career and become a beer journalist?
I was a social worker and I still do a desk job at a university three days a week. With a stressful job, it's good to have interests that take you outside your working world, which is why I did some DJing for local radio alongside academic writing. All those worlds collided when craft beer exploded, leading to me talking about beer on the radio. It's a slow process moving from one career you've been in for a long time to freelancing. It's fun but terrifying.

Can you tell us about the journey behind Fermentation: Beer and Brewing Radio?
I was doing a weekly music show on community radio and I thought I could work that together with my interest in beer. It was fun but challenging: with podcasts you've got a committed audience who follow your show, whereas, with FM radio you've got to make it relevant to whoever's listening.

I believe it was the first regular beer show on FM radio, however, from the beginning of this year, it's become podcast only. Instead of monthly, it's now fortnightly and we can be more creative with how we approach it. I'm a massive supporter of community radio, but there are limitations. Podcasting gives you the opportunity to speak in depth to an audience who are interested in what you're discussing.

You've spoken before about sexism in the beer industry; how is it manifested and sustained?
It's certainly on my radar, and with Fermentation I always make sure there's at least one other woman's voice on each show. I'm lucky that I'm not usually targeted by sexist comments, but I know female colleagues in the beer industry who often are; it's really unpleasant. The good thing about the industry now is that people are now challenging it. However, there's still the occasional dodgy pump clip or ill-thought through social media campaign.

There are "women in beer" panels at festivals and I think it's great to raise the issues, but I'd like to see us to move on from that. Beer panels should have women on them for whatever they're discussing, as well as men - and that's not always the case. That's where we need to get to, because there are so many highly-skilled women in the industry at every level. I've never had any problems finding creative and intelligent women to talk to for Fermentation.

On a recent podcast you talked about the Bechdel Test and how it can be applied to the beer industry?
Yeah, the Bechdel Test is a way to measure representation in film: to pass, a film has to have at least two women in it having a conversation with each other, talking about something other than men. Lots of films fail that test, like the entire Lord of the Rings trilogy.

That idea feeds into what I said about women on panels at events. If you've got an all-male panel then that would obviously fail the Bechdel Test; but, if you've got a panel that's comprised of women but all they're discussing is sexism at the hands of men, that doesn't feel like it's moving things forward either. Those kinds of panels can be inspiring, but I worry about that being separated off rather than having women sharing their expertise throughout the rest of the events. I think it's important that we see women talking about what they do in the industry because then it normalises it, and that works for everybody.

Are you still active in home-brewing?
I love home-brewing. I've got a shed in the garden with all my home-brewing stuff in it and I've won some prizes through London amateur brewers competitions. Entering competitions is a brilliant thing for any home-brewer to do. While winning is great, even if you don't win, you get fantastic feedback from people outside of your circle.

What do you think the future holds for craft beer in the UK?
It's still a tiny section of the market. People talk about the market being saturated, but I disagree because there's still so many people who haven't discovered different types of craft beer yet. I'd like to see more women involved as drinkers in the scene, realising that beer isn't just for men; however, that involves some kind of effort from people in marketing.

I was reading something recently about how bitter's have fallen off the radar and, in some ways, I think they have. It wouldn't be my first choice to order a bitter, but then you look at something like Harvey's Sussex Best and it's mind-blowing - why wouldn't you order that? I also like the resurgence in session ales and brilliant non-alcoholic beers.

Are you excited for your Fermentation event at Nottingham Craft Beer Week?
Yeah, it's great to be part of the beer week; I think beer weeks are important in terms of showcasing what cities can offer and I'm also really excited to properly explore the Nottingham beer scene.
Emma Inch will be appearing at the Crafty Crow on Thursday 13 June. More info.