Green Beer
The rise of craft brewing has also seen a rise in environmental awareness throughout the brewing process. We look at four breweries leading the way in sustainable brewing...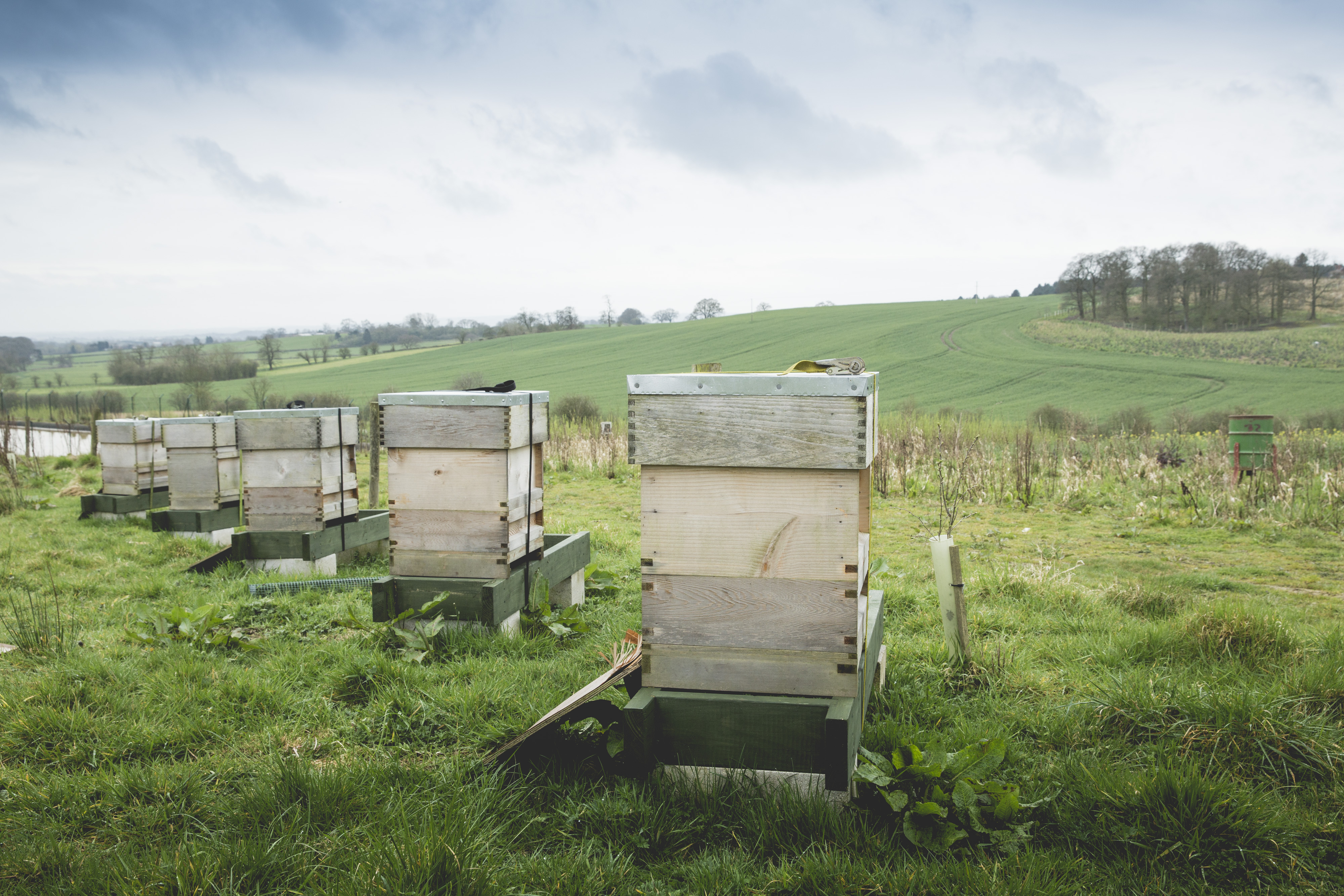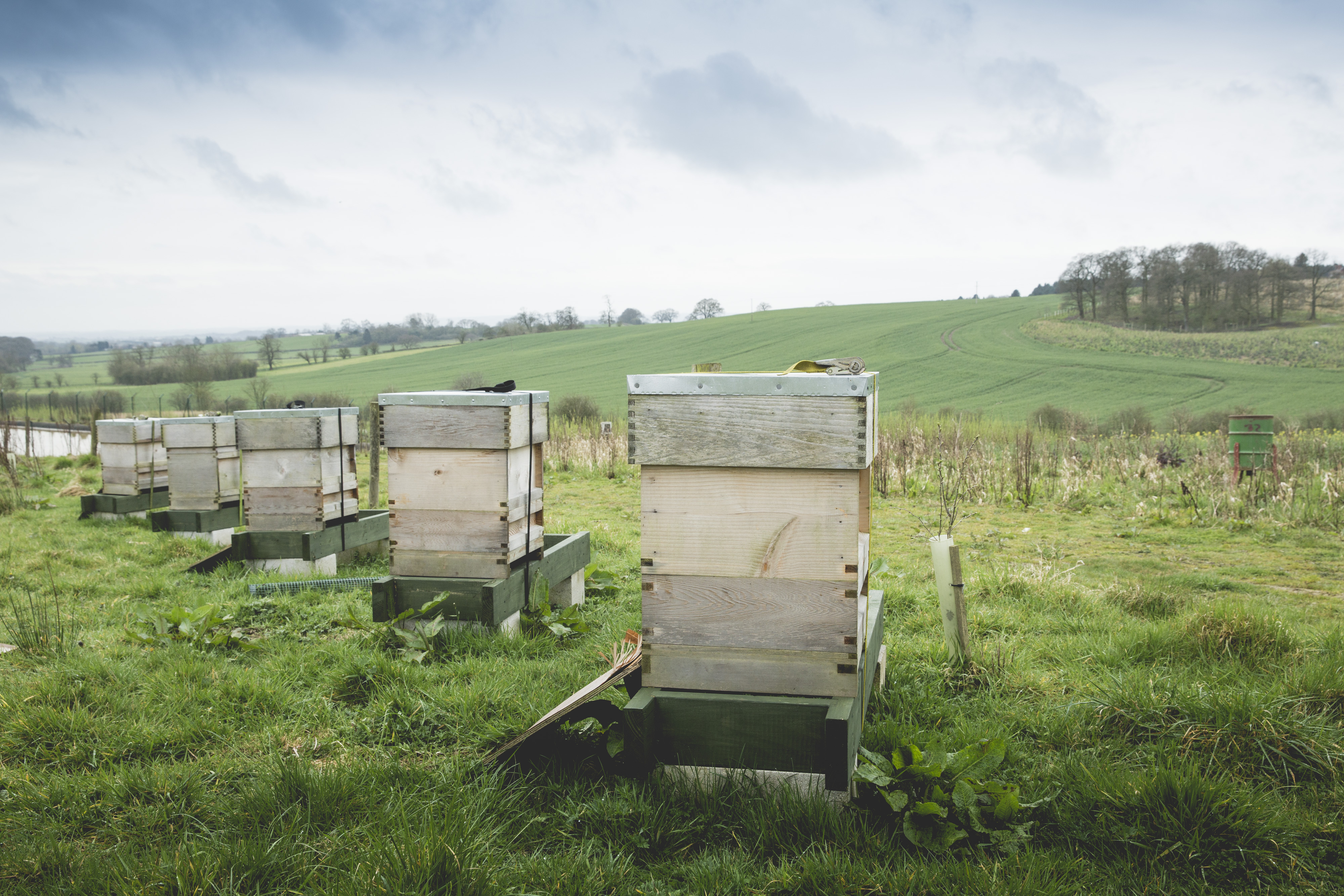 Freedom

We relocated from London to the Staff ordshire countryside of Bagots Park near Abbots Bromley 15 years ago. This enabled us to expand and grow but more importantly to utilise what was 240 feet underneath the rolling hills, the famous Burton brewing water, packed with salts and minerals and perfect for brewing.

It is common to hear brewers talk of 'Burtonising' their water however we have spring water pumped up from our own borehole, deep under the ground from the Burton aquifer. This is simply tipped into the mash tun untouched, to begin the process of brewing our range of beers. This is just the start of a sustainable and ethical brewing process where beer is brewed at its own pace, resulting in gentle, naturally carbonated, flavoursome lagers and pale ales.

Sustainability runs throughout our process, and in 2014 we commissioned a reed and willow terraced water treatment process. All of our waste water is now treated by nature as it flows down a series of terraces below the brewhouse, clean enough at the bottom to be put back into the stream that meanders along the valley. This, in turn, has added to an already important wildlife area with many rare birds attracted by the cover and water.

These efforts resulted in SIBA, the society of independent brewers, awarding us its much-coveted Green Brewery of the Year award in 2015. Ennobled by this, we introduced hives to the water recycling area last year. Our bees are thriving among a swathe of wild fl owers around the brewery, managed by our own apiarist and Freedom Honey will be on sale this year for the first time in the brewery shop. Back in the brewery, our dedication to the environment continues with an energy efficient brewing kit, spent brewing grains recycled to the cattle at the farm next door, and strict recycling. We have also turned our back on the traditional method of clearing beer using isinglass from fish, unsustainable in the long term, instead allowing the beer to clear naturally over time in maturation. This process is independently audited by The Vegan Society, so all our beers are now declared and badged vegan.

Our philosophy of brewing natural beer, respecting the environment and being as sustainable as possible is apparent in the range of beers we brew. Freedom Four (4%) is a light pale lager reflecting all of our brewing values and beliefs. It contains four ingredients producing an inherently British lager conditioned for a minimum of four weeks resulting in a refreshing beer delivering both fl avour and satisfaction.

Our flagship beer is Freedom Organic (4.8%) a Helles lager, which is matured for a minimum of 28 days, driving a balanced product delivering a depth of character in the glass. The barley and hops are free of pesticides and grown without the aid of chemical fertilisers. Freedom Pils (4.4%), Freedom Amber (4.7%) and our Freedom Pale (4.2%), which is brewed with American and New Zealand hops, completes the Freedom line up.

Locally in Nottingham, Freedom is available on draft or in bottles at more than 20 outlets and several are running Freedom promotions during Nottingham Craft Beer Week. All of our beers represent the choices we have made as a brewery. We aim to deliver drinkability and satisfaction to the consumer.

Paul Mason, Freedom Brewery
freedombrewery.com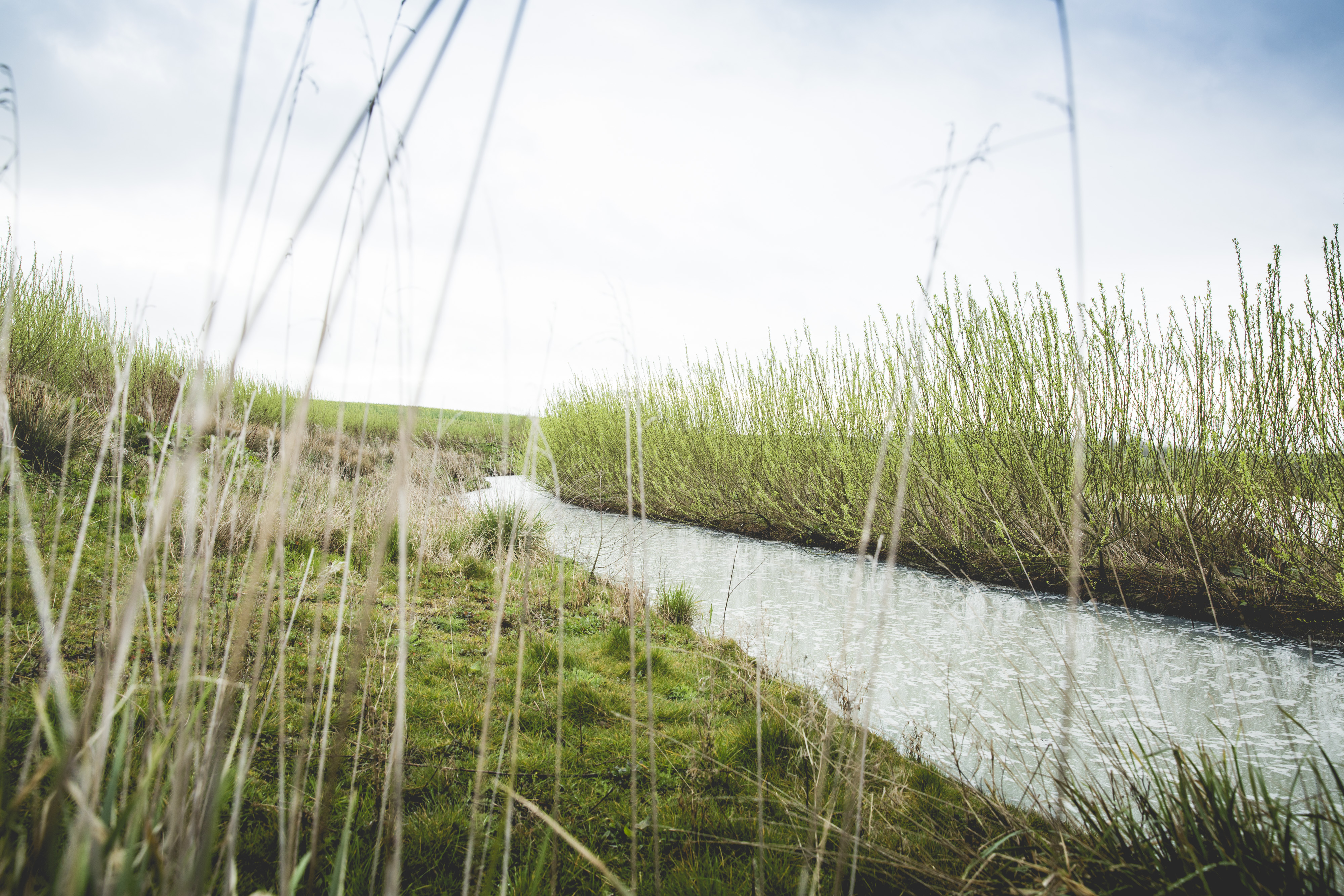 Castle Rock

We've been working to minimise our carbon footprint for years now, and last year we received green accreditation from Investors in the Environment, which we're super proud of. It recognises systems we've put in place both in our pubs and in the brewery.
The brewing side of it is particularly exciting, especially the J2AD unit we now have, which is a brand new form of anaerobic digester which reduces COD (chemical oxygen demand) by up to 70%. Eff uent (waste) produced by the brewery gets eaten by bacteria and converted into gas to be used in the brewery, as well as greywater for cleaning. The water we use for chilling wort is reclaimed and used for the following day's brew, which reduces our energy usage. For a long time now we've had a great relationship with a local farmer, who collects our spent grain and hops to feed his livestock.

When it comes to transportation, we try to keep our beer miles as low as possible. We work really closely with local distribution companies, and our own direct delivery vans have to be 65% full to go out on a run. We're also really structured in how we plan our runs, making sure the routes are planned and money, time and fuel isn't wasted. Every bit makes a difference. Earlier this year we sponsored the UKSSD annual conference, which looked at how organisations and businesses can translate the ambitions of the 17 Sustainable Development Goals (and their 169 targets) into transformational action for the UK. We're now aiming for our "Green Star" accreditation, which is the absolute highest level with Investors in the Environment. We're seeing all sorts of little tweaks to our brewery and offices to make things as sufficient as possible, and our long-standing relationship with the Nottinghamshire Wildlife Trust continues to help raise money to look after Nottinghamshire's natural spaces.

Most of our beers use isinglass fi nings, so aren't vegan friendly. But this year we've launched a new range (2.0) which sees us brewing up three new beers a year with recipe changes as the years go by. All of these beers are vegan friendly, naturally hazy, and available in cask and keg.

Lewis Townsend, Castle Rock Brewery
castlerockbrewery.co.uk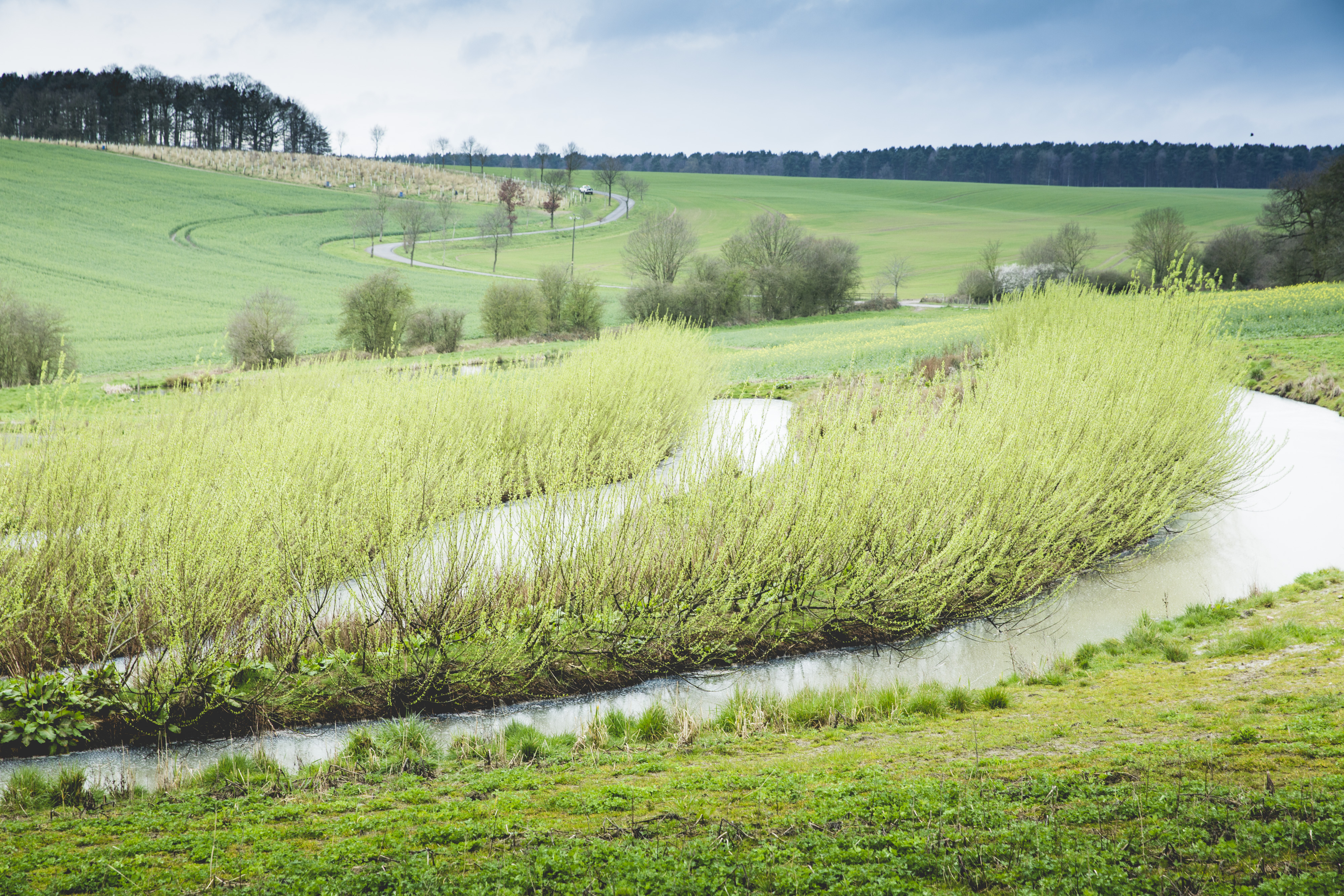 Magpie

We've always been green thinkers at Magpie, and from our brewery creation over 10 years ago we've only ever used green electricity from the Good Energy company, utilizing solar and wind power. We are 100% electricity powered for all our tanks, including the brew kettle, and using green energy has a big impact on our carbon footprint.

We also try to be water wise, and with the recent upscale of the brewery we've commissioned a new cask pre-washer which will recycle the rinse water (greywater) from the cleaning of our brewing vessels saving thousands of litres of clean water every month, lessening our environmental impact. It's not easy being green, but with smaller measures such as spent hops going to compost, spent malt going as animal feed, keeping deliveries as close to the brewery as possible and recycling everything we can, we're doing our best to brew as cleanly as possible.
Gavin Morrison, Magpie Brewery
magpiebrewery.com


Purity

Sustainable brewing is core to Purity's DNA, and we are committed to recycling everything we can. All our waste water is fed through a natural wetland system back into the local river. All our spent grain goes to local farms for cattle feed. Our Longhorn IPA is actually named after the breed of cattle on the farm that feed on our spent grains and our spent hops are used as fertiliser on local farms. All the cardboard boxes that our hops arrive in are actually the perfect size for chickens – we donate all the boxes to the Domestic Fowl Trust and they are used to transport the birds to their new homes.

We deliver the majority of beer direct, thus controlling the number of vehicles we have out at any one time and try to minimise the beer miles. We've also recruited logistics professionals to improve efficiencies and journey plans as well as encouraging our sales force to minimise their mileage with Skype meetings and other initiatives.

We've just installed new centrifuge filtration equipment that has removed the need for additional finings in the brewing process. We also have a wetland system that filters all our waste water from the brewing process. Through a series of nine gravity fed ponds the natural geological and vegetation filters the impurities and natural pure water is fed back into the water system.

Our craft keg beers Lawless Lager and Longhorn IPA are certifi ed vegan by the Vegan Society. We reuse and recycle as much as we can in the offi ces at the brewery. We're also commissioning our own canning line to can our beers which will save beer miles again. Cans are also a lot more environmentally friendly than glass bottles due to being lighter, meaning we can deliver more using less fuel.
Paul Halsey, Purity Brewery
puritybrewing.com