Brewers Q&A: Pip Wagg, Blue Monkey Brewery
Nottingham has a beer scene that other cities would envy. Over the last few years especially, Nottingham-based breweries and beer continue to grow and, in celebration of Nottingham's thriving beer culture, we've decided to have a quick chat to some of the brewers that make this city's beer so great. Next up: Pip Wagg, Brewer at Blue Monkey Brewery...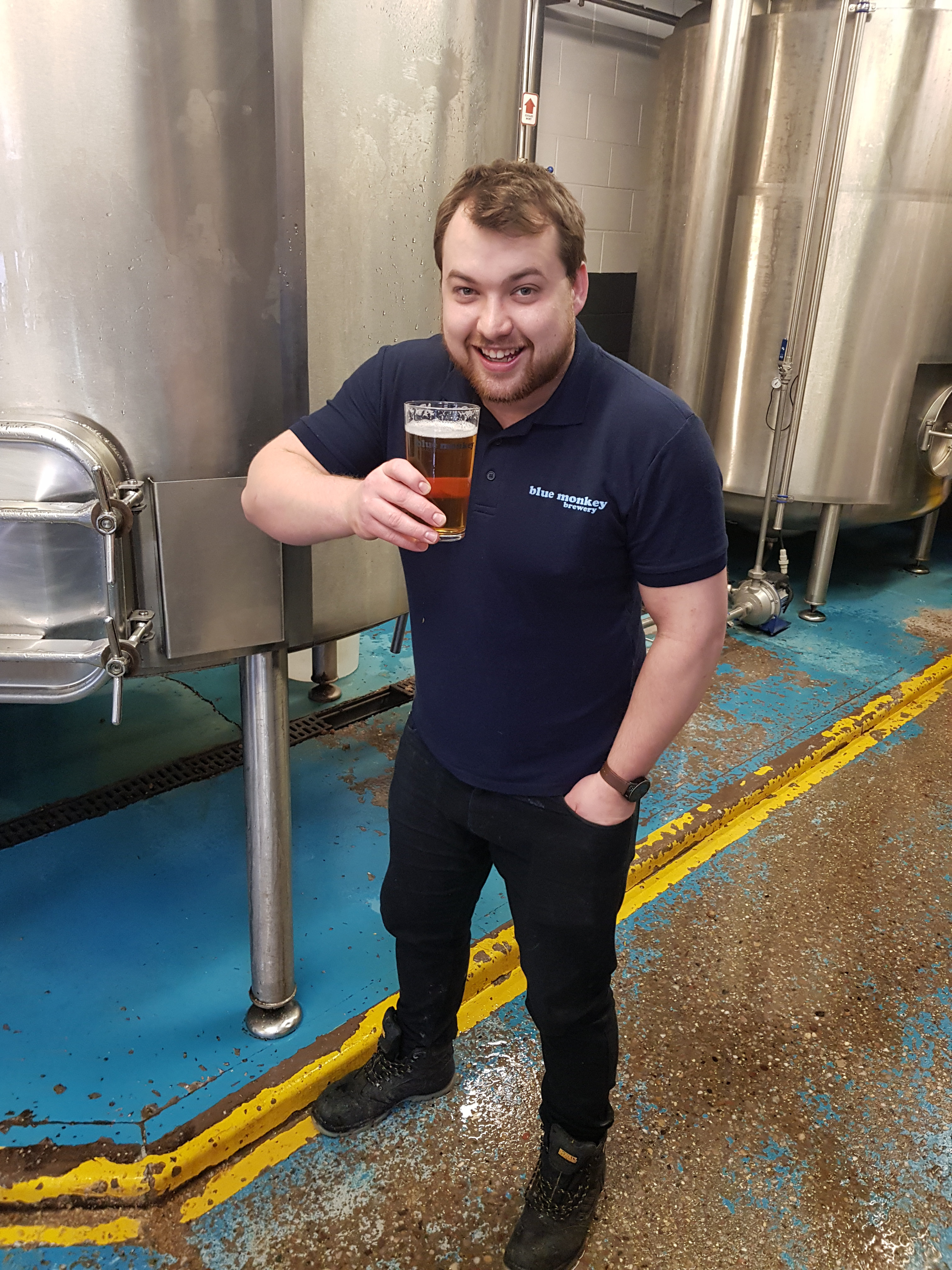 Name one beer you've made that everyone should try...
Blubarb and Custard is one of the beers I'm most excited about. We used fresh rhubarb from Nottinghamshire to impart a crisp flavour and aroma and then balanced it with lactose. This provides a complex and interesting flavour and a beer which is both quaffable and refreshing.

Are there any styles of beer you wish to brew in the future?
Currently, we predominantly produce cask beer and this has some limitations. We're beginning to move into producing more keg beers which would open up opportunities to look at brewing some different styles. Mixed fermentation sour beers have always intrigued me and I would love to experiment with their flavours. I'm also a big fan of black lagers, so if there was a market for a Blue Monkey doppelbock that would be fun.

Are you excited for your first canned beer?
Yes very much so. Infinity Plus One in a can will be epic. We're only canning a relatively small quantity to keep everything fresh and exciting. We don't bottle anything in house and send our beer off to Staffordshire brewery who bottle it for us. We've developed a good relationship with them, so we'll continue to use them for canning.

What's your favourite flavour of gin that you distill alongside your beer?
I'm most excited about our new Seville orange gin. With a light tonic, it's something special.