Brewers Q&A: Gavin Morrison, Magpie Brewery
Nottingham has a beer scene that other cities would envy. Over the last few years especially, Nottingham-based breweries and beer continue to grow and, in celebration of Nottingham's thriving beer culture, we've decided to have a quick chat to some of the brewers that make this city's beer so great. Next up: Gavin Morrison, Brewer at Magpie Brewery...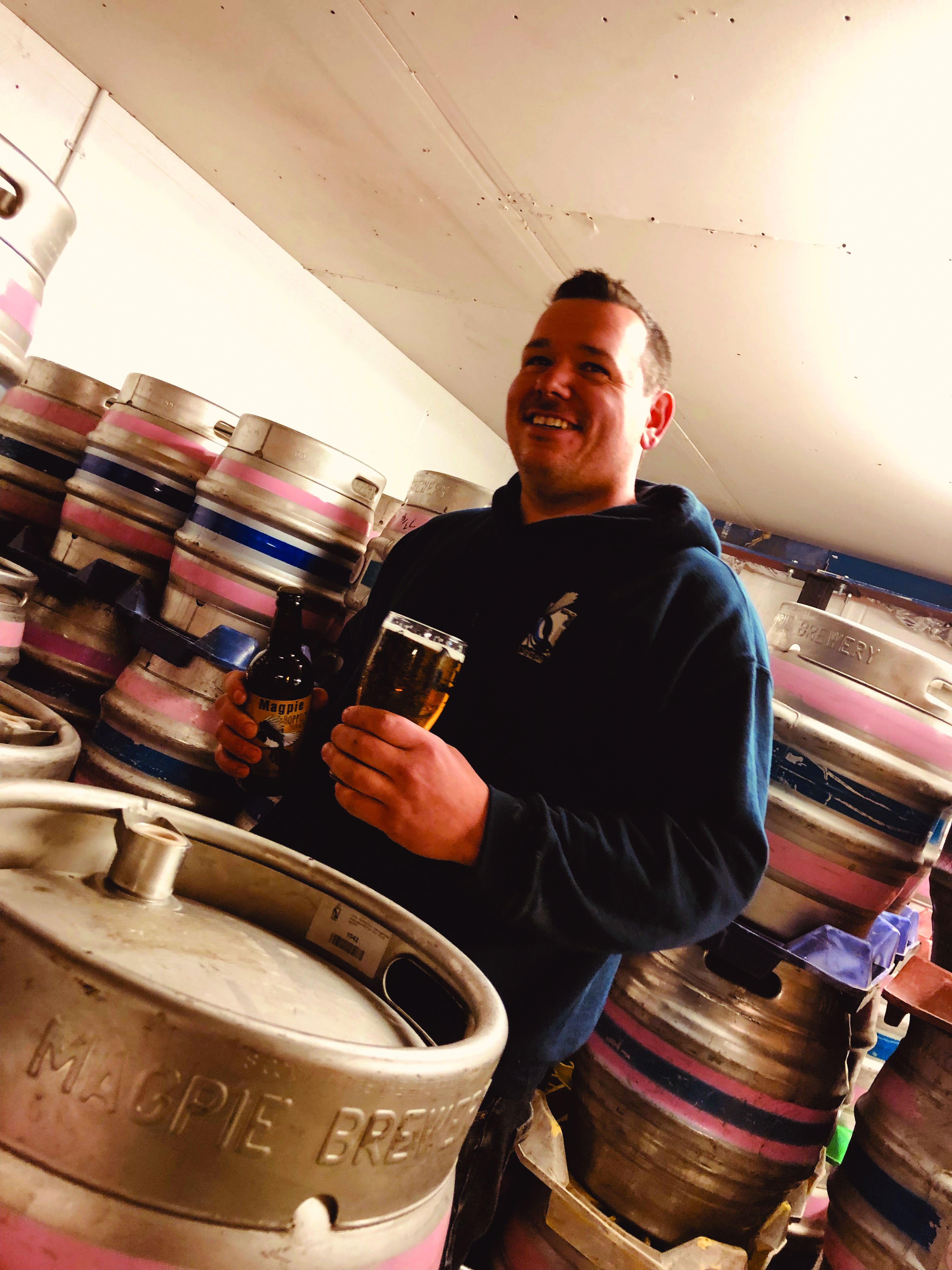 Name one beer you've made that everyone should try...
The next Wanderlust seasonal. I'm always striving to make each brew more exciting than the last. Another highlight is Wanderers, a session IPA packed with citra and mosaic hops.
Are there any styles of beer you wish to brew in the future?
I like the idea of a brut IPA and balancing its dry backbone with tropical hops. I'm also a big fan of imperial stouts and I'm currently perfecting my own recipe.
What's the key distinction between your Core range and Wanderlust beer ranges?
Our core range and the seasonal range is a showcase of the finest British hops and malt, and the majority of the styles in these fit into traditional British beer styles. Wanderlust is heavily influenced by our own adventures and, like our travels, has no restrictions. Those beers offer a blend of new world hops and complex malts to guarantee an explosion of flavour.
How do you make your beers environmentally friendly?
We've always been a 100% green-energy powered brewery. When we upscaled our kit, we kept it electric-heated even though it costs more than gas. We have a system to recover old rinse water to run our jet wash, getting a second use out of it and reducing our water usage. All of our bottles are packaged into recycled cardboard with biodegradable tape.
Our love for the environment is echoed in our Wanderlust Seasonal range as they're named with an environmental message. For example, Simply Live is a peach pulp pale which will be released at Nottingham Craft Beer Festival and is a reference to the Mother Teresa quote: "We must live simply so that others can merely live."


magpiebrewery.com