Brewers Q&A: Dan Gilliland, Castle Rock Brewery
Nottingham has a beer scene that other cities would envy. Over the last few years especially, Nottingham-based breweries and beer continue to grow and, in celebration of Nottingham's thriving beer culture, we've decided to have a quick chat to some of the brewers that make this city's beer so great. Next up: Dan Gilliland, Head Brewer at Castle Rock Brewery...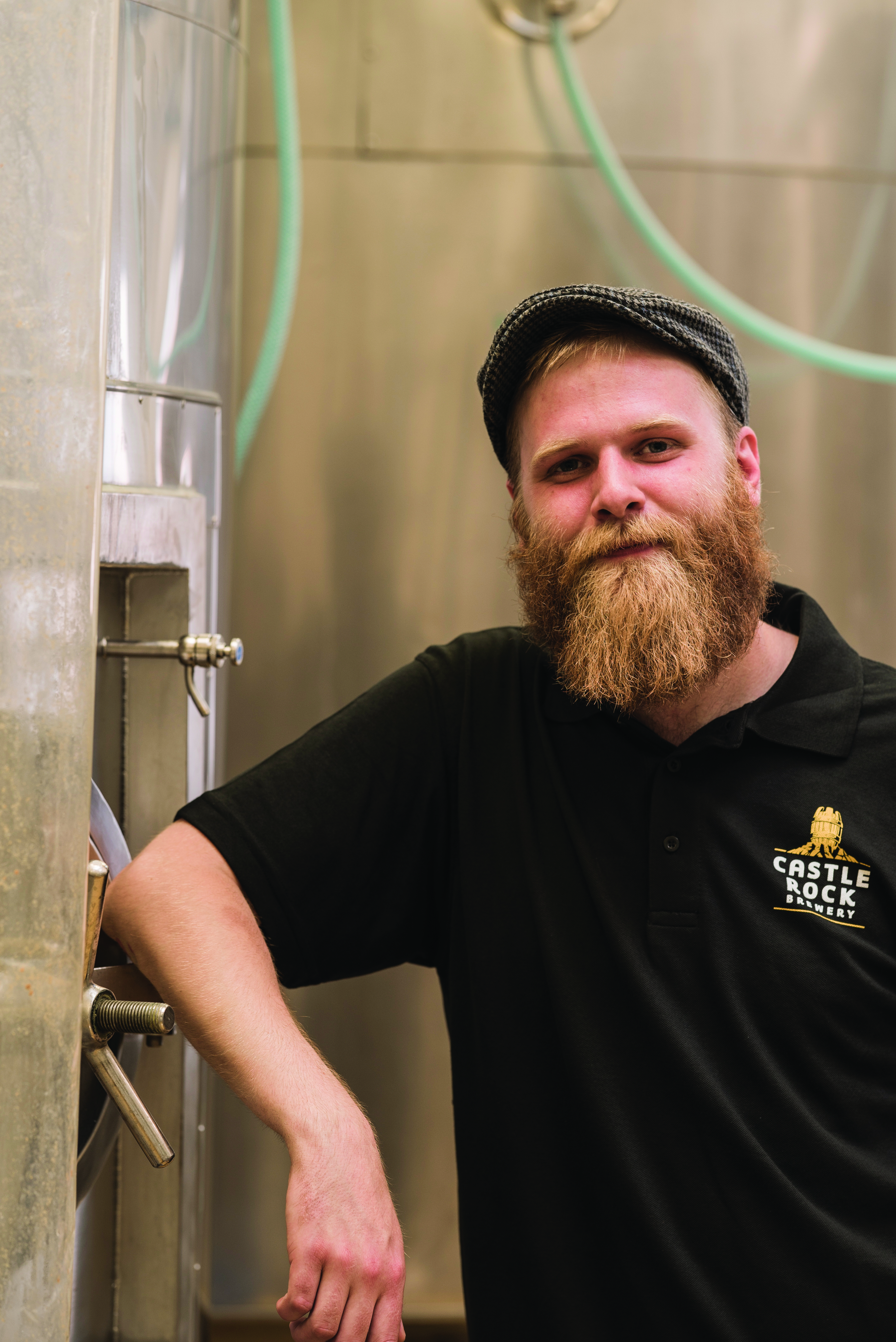 Name one beer you've made that everyone should try...
Sheriff's Tipple is a classic example of an English bitter. It's a style that's disregarded by most modern drinkers and brewers, but it's such a big part of our history and heritage and there's some cracking examples out there. Also our Fruit V2 was a blend of guava, passion fruit and mango and, I'd argue, is better than Rubicon.

Are there any styles of beer you wish to brew in the future?
I'd really like to nail down a proper lager at some point. Other than that, we started a spontaneous fermentation souring program about three years ago that should bear fruit soon, so I'm looking forward to playing around with blending and barrel-aging various things.

Have you got anything exciting planned for your 2.0 range?
We're doing a Solero-inspired kettle sour that should be out for NCBW19. We also brewed an Imperial stout with Emperor's Brewery recently. It's come out at 12.5% and we're releasing different barrel-aged versions of it over the next year or so.

You clearly enjoy experimenting. Is there anything you're experimenting with right now?
I have a lot more freedom to experiment now that I'm heading up production and I don't think people are apprehensive about the unknown at the brewery any more. We should be getting a one barrel pilot kit in soon too, so we can really start to play around. This will mean we can test new recipes and processes without having to brew twenty-odd barrels.