Brewers Q&A: Adam Henderson, Neon Raptor Brewing Co.
Nottingham has a beer scene that other cities would envy. Over the last few years especially, Nottingham-based breweries and beer continue to grow and, in celebration of Nottingham's thriving beer culture, we've decided to have a quick chat to some of the brewers that make this city's beer so great. First up: Adam Henderson - Head Brewer at Neon Raptor Brewing Co...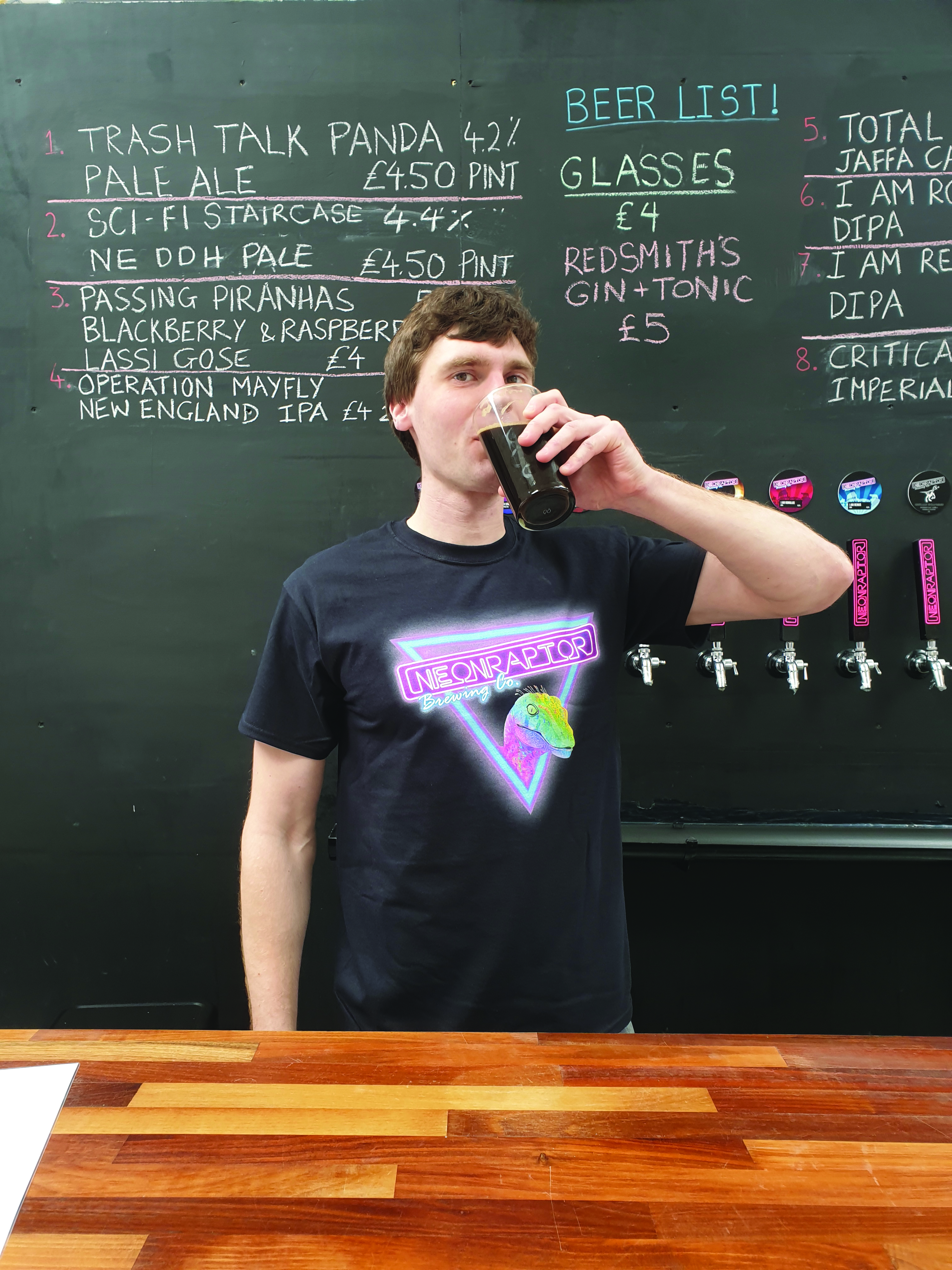 Name one beer you've made that everyone should try...
Critically Endangered/Extinct (the barrel-aged version). It's an imperial version of our porter, Endangered, the first beer we released. Most people think Neon Raptor is all hops, but I think I'm actually better at making dark beer.

Are there any styles of beer you wish to brew in the future?
A brown ale; there are excellent examples of brown ales out there, but the UK seems to have dismissed it as a flavourless, boring beer. It doesn't have to be.

What's behind the name Neon Raptor?
We were originally called Neon Tiger but got lots of IP infringement claims and cease and desist letters which we couldn't fight off. 'Neon' wasn't challenged, so I shortlisted a few other words that didn't have too many beer related hits on the IPO database, and sent the names out to see what worked best. Neon Raptor won unanimously and the rest is history.

Is there much pressure involved in being ranked so highly on Untappd?
I wouldn't say we feel pressure but there are high expectations when customers buy our beer, and so there should be. We ask them to pay a premium price so they should receive a premium product. The pressure we feel is related to how small we are. We started out cuckoo-brewing and I was brewing 300L once every three weeks on average. I still worked my day job full time until moving to Sneinton Market and I've still only been full time at Neon Raptor for a few weeks. There are four of us now (soon to be five). Trying to keep on top of demand has been difficult with limited resources, but we're starting to stabilise and should be able to continue growing.