Art Out To Help Out: Everything You Need To Know
The Art Out To Help Out campaign launches across 40 Nottingham bars on Monday 14 September. If you're planning to collect some of the postcards, here's some things you might want to know...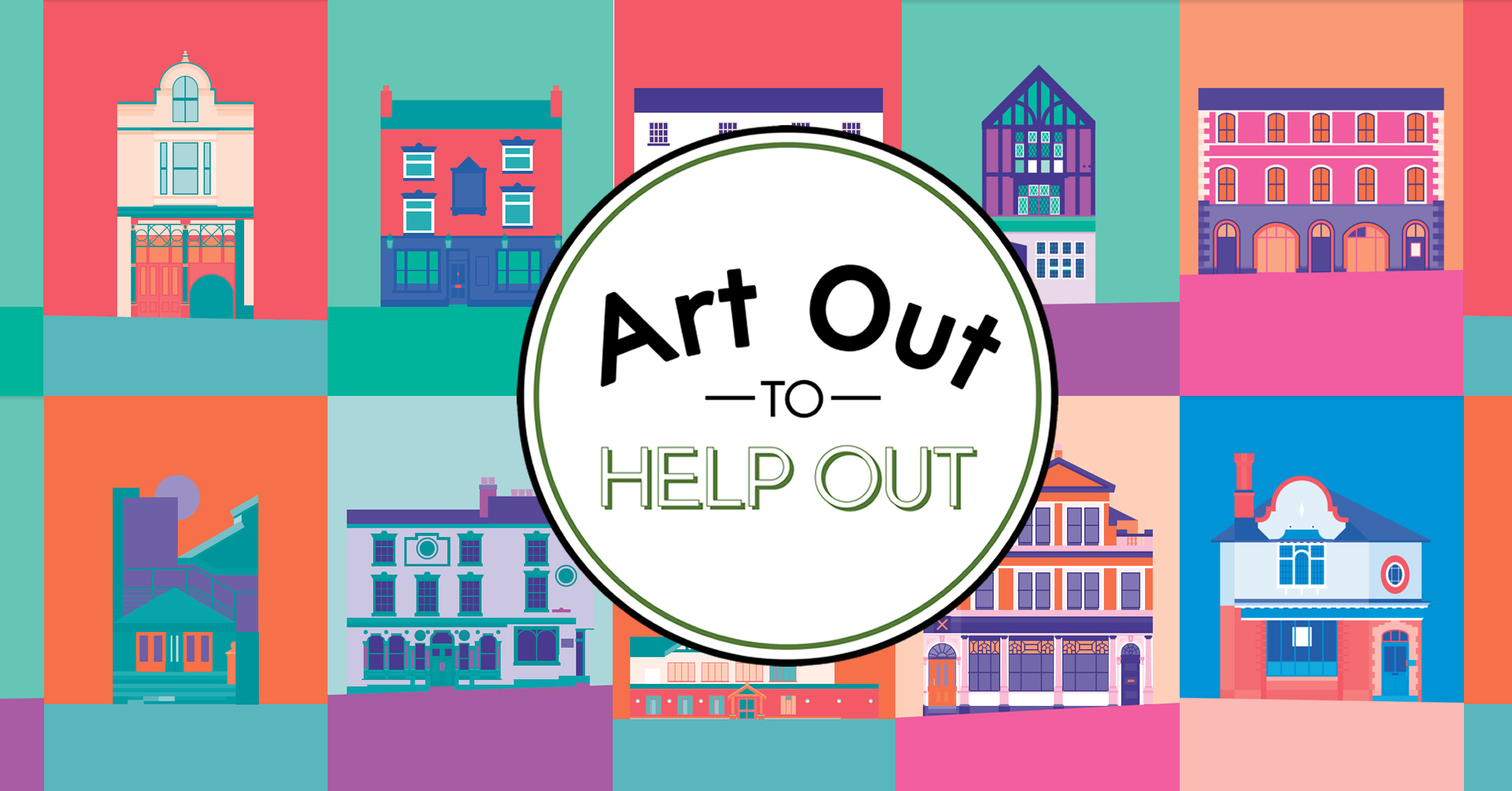 What is Art Out To Help Out?

We've hooked up with the Art of Beer and created a collectible set of postcards featuring Nottingham Craft Beer pubs, bottleshops and venues. These have been distributed to the venues to give out to customers.

Go into one of 40 Nottingham pubs, bars and bottleshops. Make any purchase (doesn't have to be a beer, although we'd recommend it) and ask for a free Art of Beer postcard. You will be given a postcard of the venue you are in. These are limited to one per customer.

When does it start and end?

It starts on Monday 14 September and will continue until all of the venues run out of postcards. There are no set hours or days this offer is on, if the pub is open and they still have postcards left you can claim one.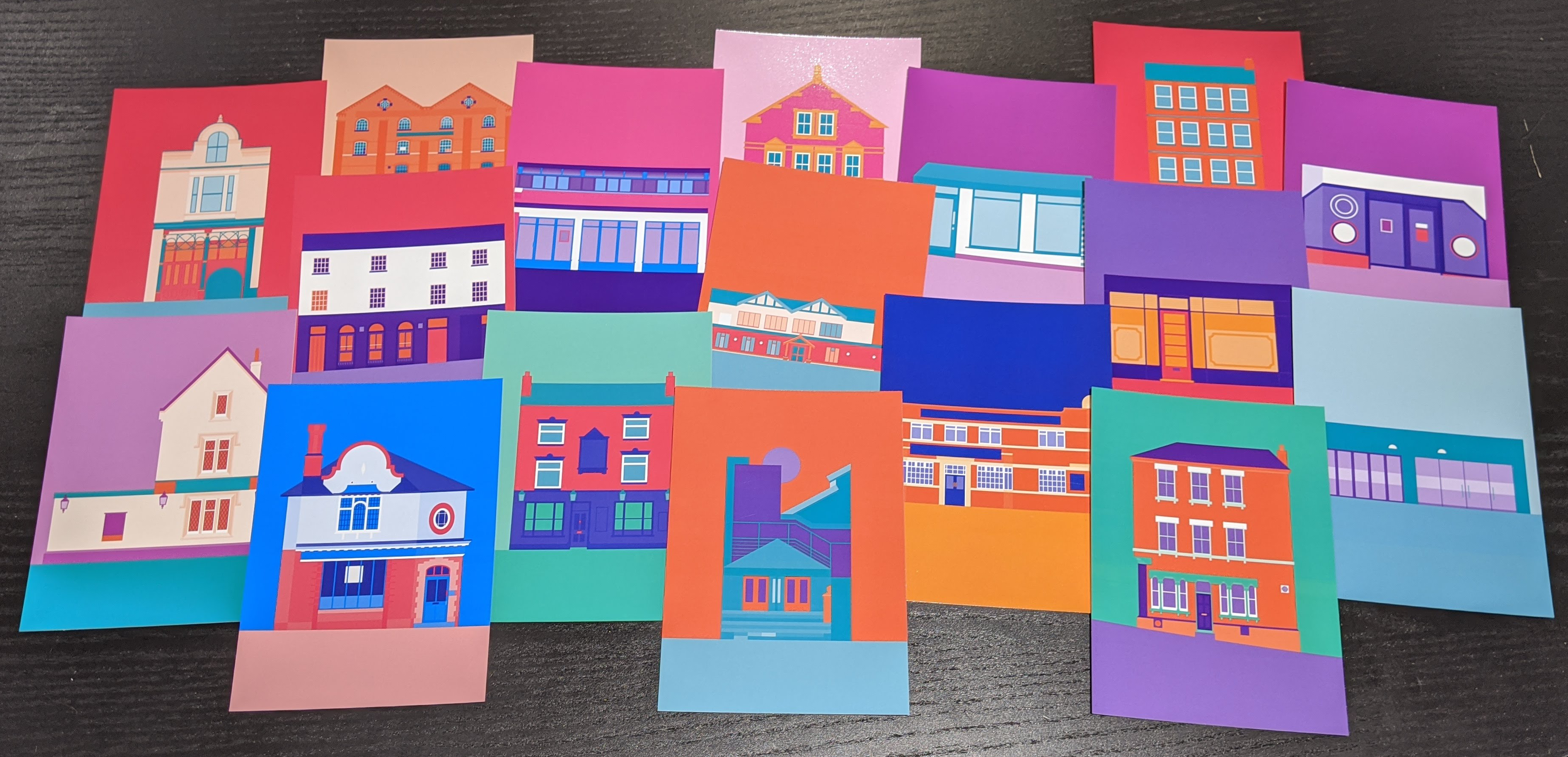 What pubs, bars and bottleshops are part of this?

1. Malt Cross
2. Canalhouse
3. Neon Raptor Taproom
4. Fox & Grapes
5. Junkyard
6. Kean's Head*
7. Brew Cavern
8. Six Barrel Drafthouse (Hockley)
9. Poppy & Pint
10. The Abdication
11. The Hop Pole
12. The Organ Grinder (Canning Circus)
13. Vat and Fiddle
14. Yarn*
15. Kraft Werks
16. Rescue Rooms
17. The Lion at Basford
18. The Angel Microbrewery
19. Totally Tapped
20. Trent Navigation

21. Beerheadz
22. Rough Trade**
23. The Kilpin Café Bar
24. The Organ Grinder (Arnold)
25. Bunkers Hill
26. Head of Steam*
27. Stratford Haven
28. Crafty Crow
29. Bread and Bitter
30. Brewdog
31. Hopology
32. JamCafe
33. Six Barrel Drafthouse (Victoria)
34. Lincolnshire Poacher
35. Barrel Drop
36. The Overdraught***
37. The Cross Keys
38. Doctors Orders
39. The Golden Fleece
40. Cock & Hoop
41. Barley Twist*
* Barley Twist, Head of Steam, Kean's Head and Yarn bar have not yet re-opened. As soon as they do re-open they will be part of this. Please check their websites and social media for the latest details.

** Rough Trade have re-opened the shop, but not the bar just yet. They are stocking the postcards and you can claim yours free with any purchase in the shop.
*** Unfortunately, The Overdraught closed for good during lockdown. So if you wish to claim this card please make a purchase from Totally Brewed's online shop instead.

Who is behind this?

This is a team effort between Nottingham Craft Beer, It's In Nottingham and The Art of Beer. We've done it to try and help the pubs during a time we feel they particularly need your custom.

Any other questions?

If so contact us.